SDF announces the identity of a fighter killed in Turkish drone attack near Kobane
Since Oct. 5, Turkey has intensified its aggressions against North-East Syria, targeting not only infrastructure and civic services but also civilian homes.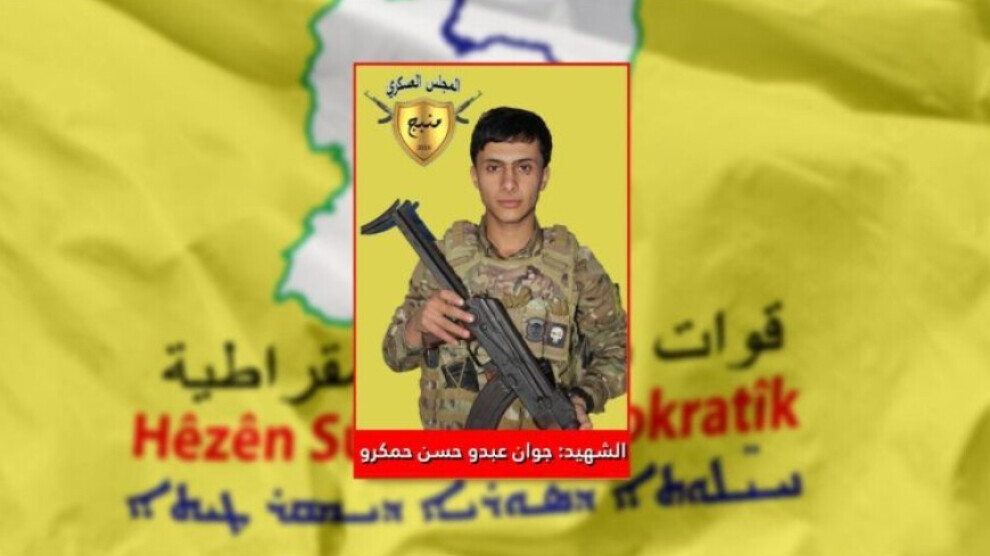 The Press Office of the SDF (Syrian Democratic Forces) released the identity information of one of their fighters who lost his life as a result of a drone attack by the Turkish state.
On Wednesday evening, a UAV belonging to the Turkish state targeted a car carrying SDF fighters in the Bogaz village, south of Kobane. The attack resulted in the martyrdom of one of the fighters and injury of two others who were targeted while they were on leave.
According to the SDF statement on Friday, the fallen fighter is Ciwan Efrîn. He was born in 2002 in the Afrin region, which was occupied by Turkey and its jihadist allies in 2018 as part of a war of aggression. He comes from a family that feels connected to the Kurdish liberation struggle and grew up in a corresponding environment. The SDF described him as a courageous and revolutionary person whose character was characterised by consistency.
In view of the loss of Ciwan Efrîn, the SDF expressed its condolences to his family and the people of North and East Syria, vowing that "We promise to avenge the deaths of our martyrs and to crown our legitimate resistance with victory."
The ID information of the fallen SDF fighter is as follows:
Nom de Guerre Ciwan Efrîn
First-Last Name: Ciwan Hesen Hemkero
Mother's Name: Fehîme
Father's Name: Ebdo
Place and Date of Birth: Afrin, 2002
Date and Place of Martyrdom: 15.11.2023, Boxaz/ Kobanê