SDF balance sheet of battle: 44 mercenaries killed
At least 44 mercenaries were killed and many more wounded in clashes, while three SDF fighters were martyred and four others injured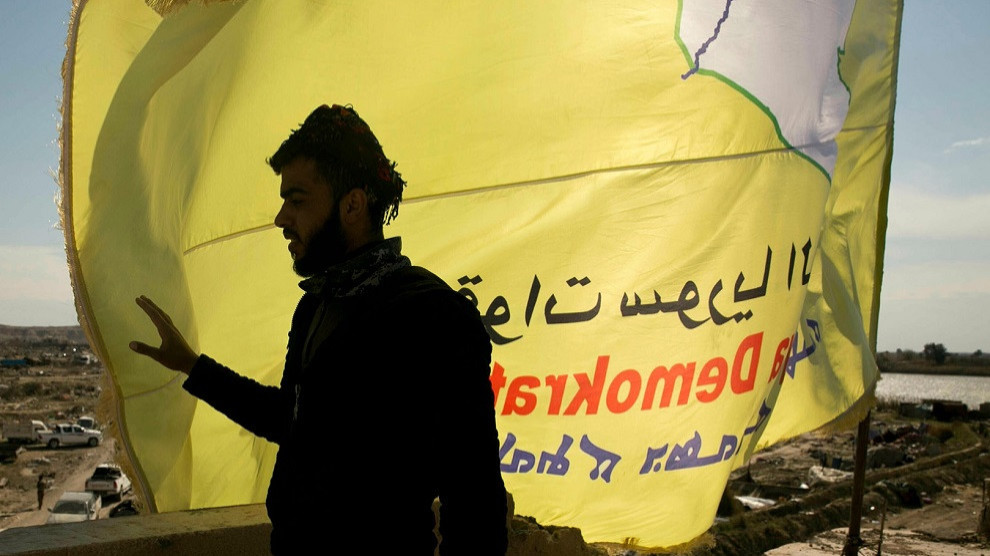 The Press Office of Syrian Democratic Forces (SDF) announced the results of battle in northern Syria for the past 24 hours when the Turkish army and allied groups have continued their attacks despite cease-fire agreement.
The balance sheet announced by the SDF is as follows;
Serekaniye (Ras al-Ain)
The Turkish invasion army and mercenary groups attacked the positions of our fighters in Esadiyê, Menacîr Gozeliyê, Erbeîn and Leylan villages of Serekaniye with heavy weapons, UAVs and armored vehicles. Violent clashes continued into the evening hours in the mentioned villages.
The Turkish army shelled the village of Menacir 15 times with Strategic Unmanned Aerial Vehicles (SIHA).
Our villages responded to the attacks, as a result of which a group of mercenaries were killed and two military vehicles were destroyed. 13 mercenaries were killed in the clashes and many more wounded.
Kobane and Ayn Issa
In the village of Evdike, our forces responded to the attacks of the Turkish army within the frame of legitimate defense.
In the village of Mishrefa and surroundings, the occupation forces attacked the positions of our fighters with heavy weapons and armored vehicles. The response of our fighters resulted in violent clashes, during which at least 31 mercenaries were killed and many others wounded. In addition, three armored vehicles were destroyed and an armored vehicle damaged.
SDF concluded that at least 44 mercenaries were killed and many more wounded in clashes, while three SDF fighters were martyred and four others injured.