SDF denounces violation of ceasefire, calls for intervention
Gabriel said the SDF continued to use their right to legitimate defense.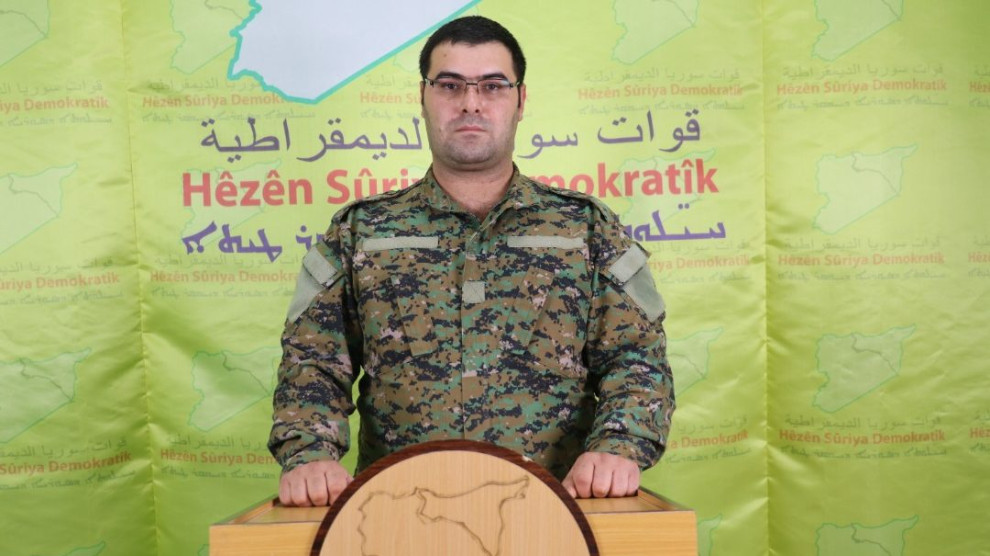 Kino Gabriel, the official spokesperson of the Syrian Democratic Forces (SDF), released a statement on the violation of the ceasefire by the Turkish army and allied mercenaries in northern Syria.
The statement includes the following:
"Despite the commitment of our forces to the cease-fire agreement and their withdrawal from the region, Turkish government with its allied terrorist factions are still violating the cease-fire and still continuing its genocide war against our people and our lands.
The terrorist factions with Turkish supporting and backing have waged early this morning a vast ground attack on Almanajir, Alasadyah and Almusherfah villages.
These three villages were subjected to artillery bombardment and ground incursion which resulted in the displacement of thousands of civilians. However, our forces are still clashing with the terrorists until this moment.
We in the SDF continue to use our right to legitimate defense and hold the Turkish state responsible for the violation of the ceasefire. We call upon the guarantor U.S. to intervene immediately to stop this aggression against our people."