Technology of the Turkish army outmaneuvered in Heftanin
Guerrilla fighter Tekoşer Serhed speaks about the fight in Heftanin and the martyrs.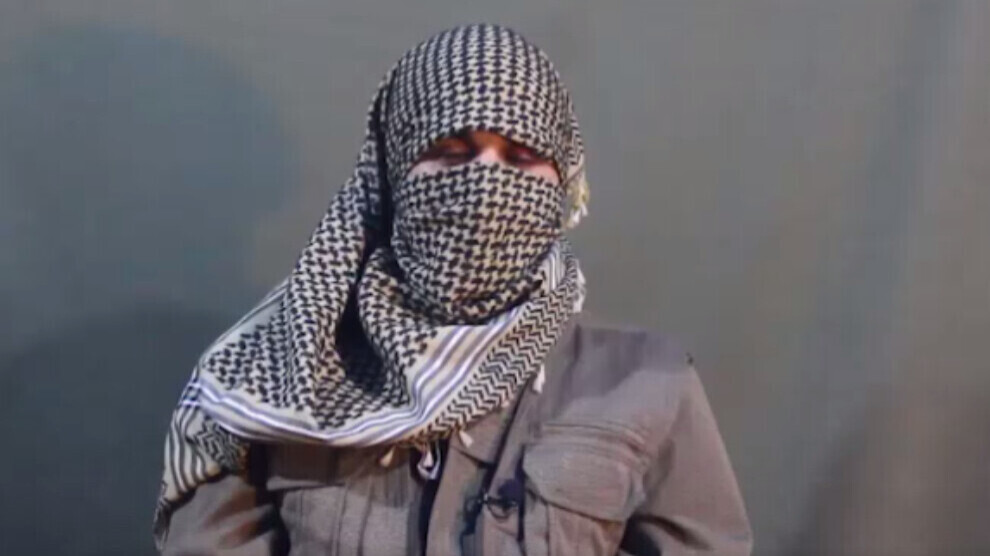 In Heftanin, guerrillas have been mounting bitter resistance to a major Turkish offensive for almost half a year. Guerrilla fighter Tekoşer Serhed talks in an interview with ANF about the resistance in Heftanin and recalls the many who have died.
"When I say the word Heftanin, the first thing that comes to mind is the beauty of nature," enthuses Tekoşer Serhed. "There are many wonderful places in Heftanin. In addition, in a military sense, it is also a terrain that is very advantageous for guerrilla warfare, especially for tactics of the new phase. This was certainly one of the reasons why the invasion was started. There are many structures here and the region represents the entrance to the guerrilla territories. The enemy uses a lot of new technology here, especially high technology, but the guerrillas mount great resistance here. We have seen it very clearly in the struggle for Heftanin how the enemy's technology has been undermined in every way. Many of our comrades have died in this struggle, and we have been fighting this war together with them. Therefore, our actions are different every time and we will always carry their dreams with us. One of these comrades I would like to name is Şehîd Çekdar Amed."
Çekdar Amed: "Brave guerrilla fighter and saboteur"
Serhed tells about Çekdar Amed with the words: "We met comrade Çekdar in the resistance of Rojava. When I came to the mountains, I met him in Heftanin. Çekdar comes from Amed (Diyarbakır). He was known for his willingness to make sacrifices and his connection to the comrades. He was good in sabotage actions, really very professional. He was accurate and careful. Therefore he was a successful guerrilla fighter. Furthermore, the values of the comradeship he lived were very important. When he took part in actions, he was determined to make sacrifices and that is how he fought. And he fell heroically. There is much to say about him, but I know it is not enough."
Mizgin Tatvan: "Moving in life, as in war"
Serhed also tells about another fallen female comrade, Mizgin Tatvan: "I was very moved by her comradeship spirit. We met at Hill Şehîd Adar. Her life and her struggle left a deep impression. That applies to me as well as to the other comrades. She was a source of morale and strength for us. These are also our memories of her. They all have created a new form of comradeship. Dozens of comrades like Heval Çekdar and Heval Mizgin have fallen. They have shown us that if we resist, we will win. In the same way we unite and fight for Heftanin, we will drive the enemy out of our country. Therefore, all young people who follow the resistance of Heftanin, read about it and learn about the lives of the fallen, should set out for Heftanin."