Turkish attack kills 3 in Zirgan
Thursday's attacks on Zirgan killed 3 civilians and injured 5 others as the Turkish army and allied mercenaries have intensified their attacks on the town east of Serêkaniyê and Til Temir.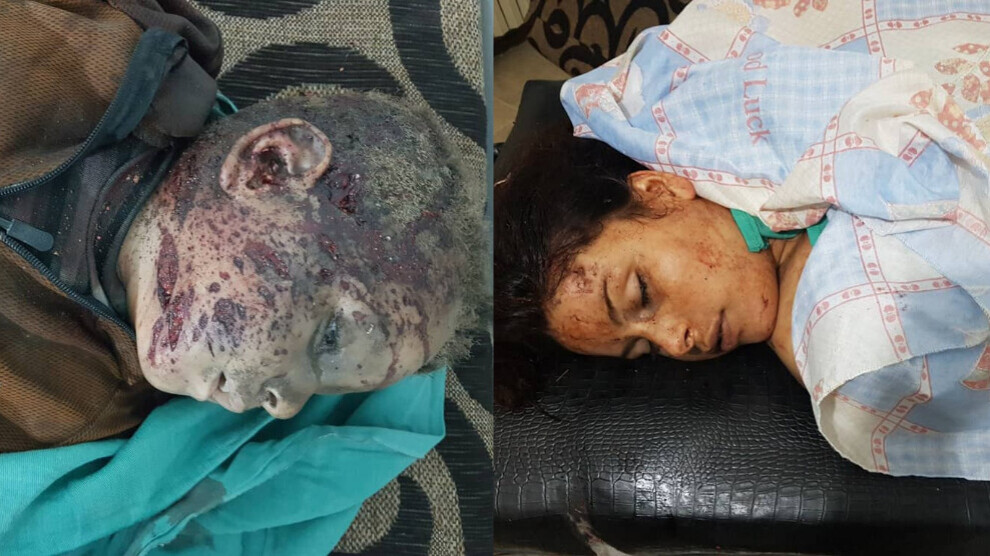 Thursday's artillery attacks on the Zirgan town in northern Syria claimed the lives of three civilians, who include 2-year-old Elam Alî Îsa, 25-year-old Cewahir Mûsa Xelef and her sister Comane Mûsa Nehar. 5 other people were injured as a result of the attacks. Among them are two children aged one and a half and five, and two 22- and 36-year-old men.
The Turkish army and militiamen of the mercenary organisation "Syrian National Army" (SNA) under its control have intensified their attacks on the town of Zirgan east of Serêkaniyê and Til Temir in the Christian-populated Khabur Valley in recent days. The main target of the artillery strikes are civilian settlement areas.
Zirgan (ar. Abu Rasen) is located about thirty kilometres east of Serêkaniyê (Ras al-Ain), which has been fully occupied since October 2019, and is on the edge of a road connecting strategic routes 712 and M4. It is just under 25 kilometres from Zirgan to the town of Til Temir, which Turkey wants to incorporate into its illegal occupation zone.
Meanwhile, the Rojava-based news agency Hawarnews (ANHA) has released video footage of an attack on the Zirgan mosque. The Muslim place of worship was bombed in the afternoon hours on Thursday. At the scene, a civilian can be seen moving along the building when the shelling occurred.