Turkish occupiers kidnap more people in Afrin
The occupying Turkish state and its mercenary allies have once again kidnapped dozens of civilians.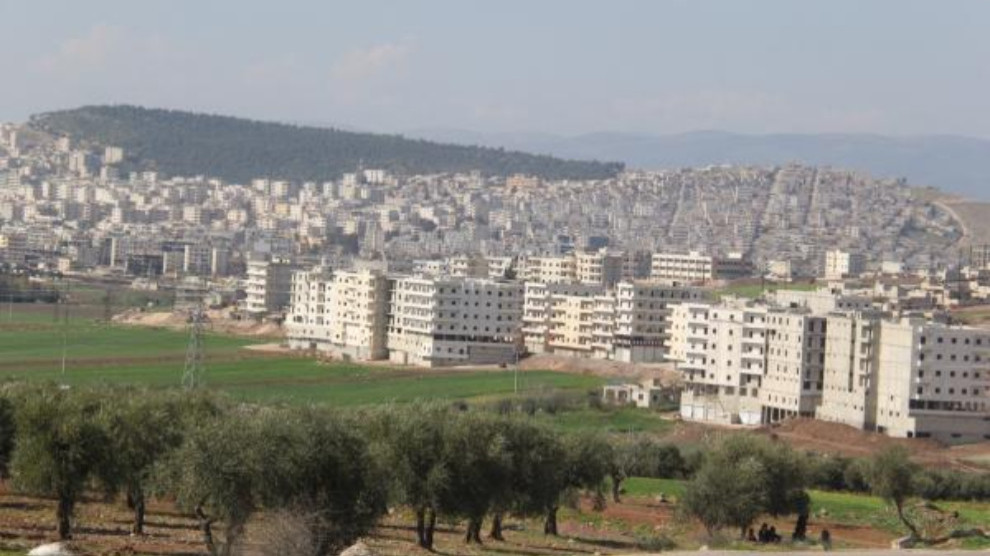 The attacks of the occupying Turkish state and its mercenary allies against the people of Afrin continue uninterrupted.
According to the information received from local sources in the region the occupying Turkish soldiers and its mercenaries kidnapped a group of civilians named locally as Hemza Mûrad Hisên, Ebdurehman Oso and Mustefa Aslan Ebdo from the village of Çeqla in the district of Şiyê.
Sources in the city also stated that a mosque was built in the village of Avrazî in the Mabata district where Alevis live and that the citizens were forced to go to the mosque.
In the village of Kara, in the district of Bilbilê, Basil Henan Îbiş was kidnapped and his family was asked 200 thousand Syrian Lira ransom for his release. Ibiş had been kidnapped by mobs a few months ago and released for a ransom of 150 thousand Syrian Lira.
Civilians named locally as Alan Elî Îbrhîm, Mihemed Elî Îbrahîm and Şêro Ehmed were kidnapped from the village of Îbîdanê in Bilbilê. The mercenaries asked their families for 200 million Syrian liras for their release.
The occupying armies and their mercenary allies also kidnapped Egid Mihemed Ehmed from the village of Hiyamain in Bilbilê, Sebîr Îbiş (70), Abdullah Henan (60), Xebat Henan (24) and Ferîd Reşo (45) from the village of Qestel Qedreya.
No information was available about the fate of the kidnapped civilians.