'Turkish state wants to eliminate Shengal Autonomous Administration'
The people of Qeladiz said that the Turkish state sought to eliminate the Shengal Autonomous Administration because of its hostility.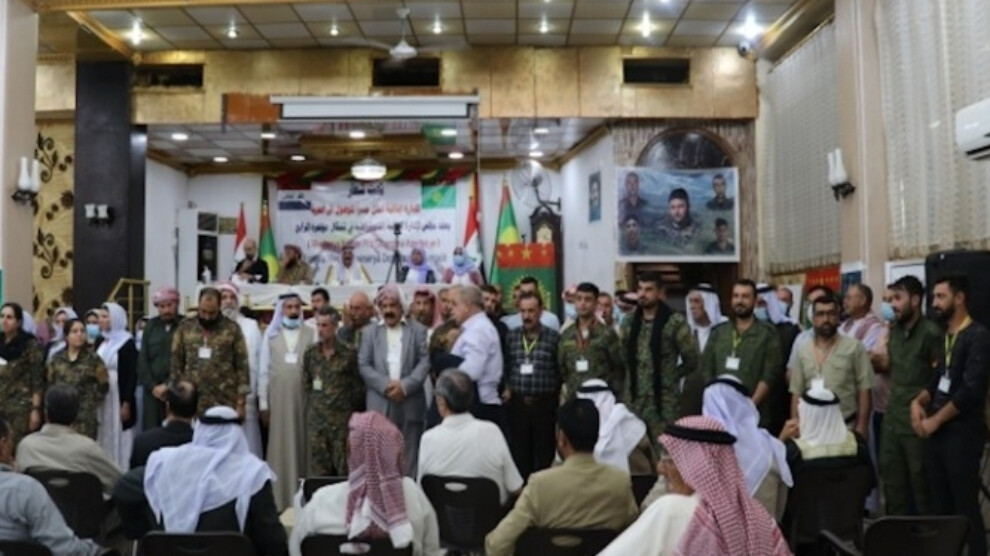 Nine years have passed since the Yazidi massacre in Shengal in southern Kurdistan (northern Iraq) on August 3, 2014. The Yazidi people, who managed to organize themselves, have an autonomous administration and their own defence forces today. However, the Turkish state wants to complete the ISIS massacre of the Yazidi community through attacks, bombardments and espionage activities.
Citizens of Qeladiz spoke to Rojnews about the Shengal Autonomous Administration and the never-ending Turkish attacks against the region.
Activist Ali Qadir said: "The invading Turkish state is against the Shengal Autonomous Administration. With the support of its partners, the Iraqi government, and some parties in the Kurdistan Region, it seeks to eliminate the experience of the Shengal Autonomous Administration."
Qadir added: "The Kurds are subjected to oppression because they are fragmented and not united. If the Kurdish people adopt a common stance, they can protect the whole of Kurdistan."
Another activist named Rehman Hisên said: "The case of Shengal shows us that the Turkish state wants to destroy the entire Kurdish people, especially the Yazidi community. The South Kurdistan administration and the Kurdistan Regional government should seriously review the situation of Yazidis and all the Kurdish people, and all Kurds should stand against the Turkish attacks on Shengal."
Hisên added that the Turkish state's attacks on Shengal prevented the return of those displaced from their land. He concluded: "However, if the Iraqi state reacts harshly to the Turkish attacks, IDPs from Shengal will return home."