Young Women's Union publishes 15-day action 'Jin, Jiyan, Azadi' program
The Young Women's Union published its 15-day action program for the Cizre region within the scope of the 'Jin, Jiyan, Azadi' freedom initiative.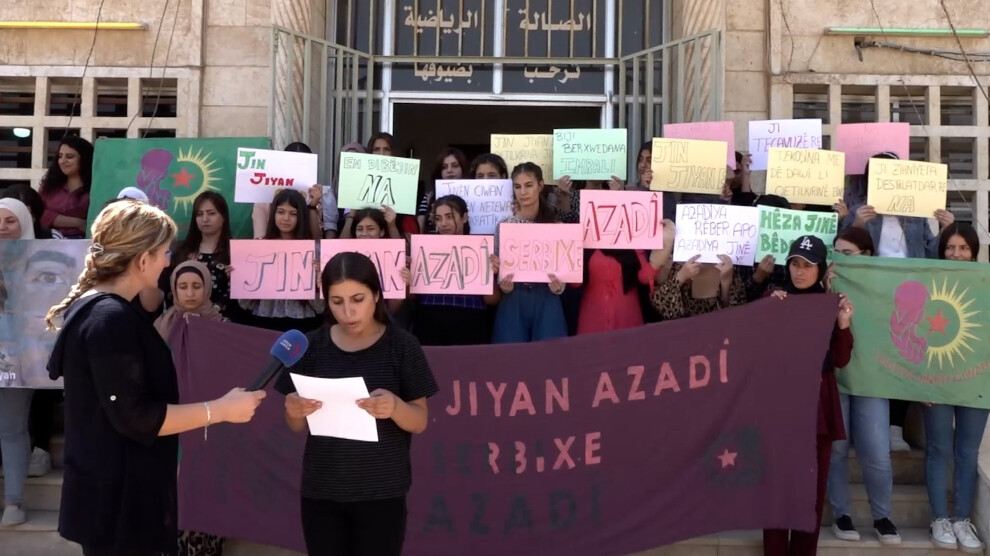 The Young Women's Union made a statement in Qamishlo to present the events for the 'Jin, Jiyan, Azadi' initiative. The statement was read by Lîlav Ehmed, spokesperson of the Young Women's Union Cizre region.
The statement said that women, young people, children and the population of Rojava oppose the ongoing war and the attacks carried out by the Turkish state. The statement pointed out that women suffered the most in this war and added: "Women lose their children, mothers, sisters and brothers, as well as their neighbourhoods, streets and lives. Attacks against their gender and national identities are increasing every day."
The government is afraid of organized women
In its statement, the Union said that violence and war against women are crimes against humanity and added: "The governments have made life difficult for women and society. The occupying Turkish state also commits all kinds of crimes in Kurdistan."
The statement pointed out that they are afraid of organized women and that they commit all kinds of crimes against women and society.
The Young Women's Union launched a 15-day action plan against violence against women with the slogan 'Jin, Jiyan, Azadi'. The program will include workshops, film screenings, seminars, painting and sports competitions, street theater, brochure distribution and marches.