YPJ fighter from Kobanê martyred in Ain Issa
YPJ fighter Berfin Rizgar was martyred on the front line in Ain Issa on November 18. The command of the Women's Defense Units has published a memorial statement.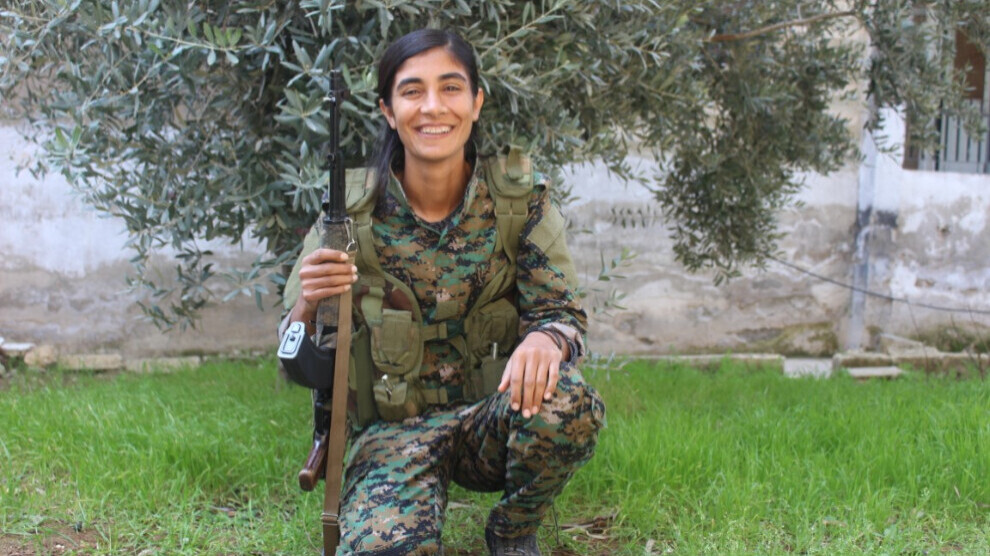 YPJ (Women's Defense Units) fighter Berfin Rizgar (Cihan Misto) was martyred in action on November 18 at Ain Issa. The command of the Women's Defense Units announced her martyrdom in a statement published on Saturday and expressed their sympathy to her family.
"Our comrade Cihan Misto, code name Berfin, joined the YPJ at the time of the Kobanê war. On November 18, she joined the Caravan of Martyrs on the Ebû-Sira Front while carrying out her mission against the attacks of the Turkish occupying state," said the YPJ Command.
Berfin Rizgar was born and raised in Kobanê in 1995 and joined the defense units with her brother during the IS attack on the city in 2014. Her first experience within the YPJ was in an extreme war situation. She had to say goodbye to hundreds of dead including her brother Rizgar and gave her word to avenge them.
The YPJ statement continued:
"Heval (Comrade) Berfin went to the front line with great anger and hatred and defeated the IS in Kobanê together with her companions. In doing so, she fulfilled the promise she had made to the martyrs and liberated Kobanê from the hands of the inhuman IS gangs. Under these conditions, which were as difficult as they were meaningful, she quickly developed and gained great experience. She took on the role of a commander and trained hundreds of young women. She taught her female companions how and why they had to fight for a free life.
Heval Berfin showed great discipline, attention and responsibility in life and as a commander. She dealt extensively with fighting methods and dealt with the question of which front can be defended and how."
After the victory over the IS in Kobanê, Berfîn Rizgar was also present when the Islamists were defeated in Deir ez-Zor and lost their territorial domination. The YPJ freed hundreds of Yezidis from the IS captivity and retaliated for the enslavement of thousands of women.
The statemend concluded: "As YPJ, we give our word to all the bereaved that we will avenge the martyrs. Like Heval Berfin, we will fulfill our current tasks and show our solidarity with those fallen in our liberation struggle. We also say: Dema Azadiyê ye [Time for freedom]. Let us all defend our country, our language and our system of a democratic nation together in this time in a mobilization".