Michael Wilk: Refugees from Afrin are under extreme conditions
Doctor Michael Wilk from Wiesbaden who is in Rojava calls for international support for the refugees from Afrin.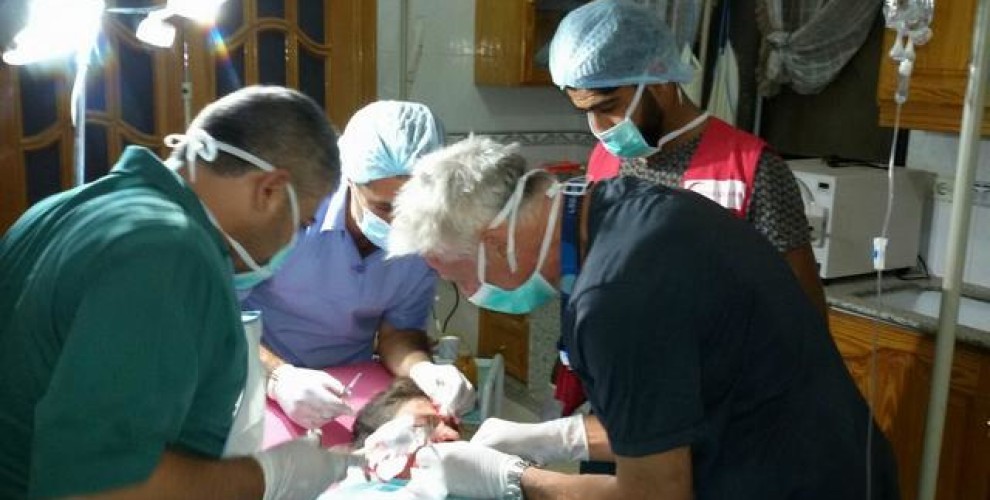 Doctor Michael Wilk from Wiesbaden, Germany has been traveling to northern Syria since 2014. Last September, he was an emergency physician in Raqqa. He is currently working with the Kurdish Red Crescent (Heyva Sor a Kurd) to provide emergency relief for the refugees from Afrin who have settled in Shehba.
He reports the following from Shehba: "The situation of the refugees is extreme: thousands are still exposed to wind and weather in the open field. Many women are pregnant. Children are without shelter. All houses of the Kurdish population of the region are overcrowded. There is a shortage of tents, food, drinking water and medical care. The Kurdish Red Crescent and the regional Kurdish self-government are doing an excellent job, but are completely overburdened."
Meanwhile, a relief convoy from Qamishlo, Kobanê and other cities in Rojava has arrived, but "even more than 40 trucks and ambulances are a drop in the ocean," says Wilk, urging international support:
"Several hundred thousand people have fled the Turkish aggression and the fundamental Islamist mercenaries. The governments of the Western world were silent. German weapons killed and injured the people. Russia and Damascus did not intervene and opened the air space for the bombing. The US, whose allies - the Kurdish YPG units - effectively opposed the IS, allowed the murderous attacks of the Turkish army. Now the victims of these crimes are in urgent need of help!"
Related News: