Çubuk: The Green Left Party will strenghten its women's organization
Izmir MP Burcugül Çubuk spoke about the Green Left Party Women's Conference, and said that the party would strengthen its women's organization.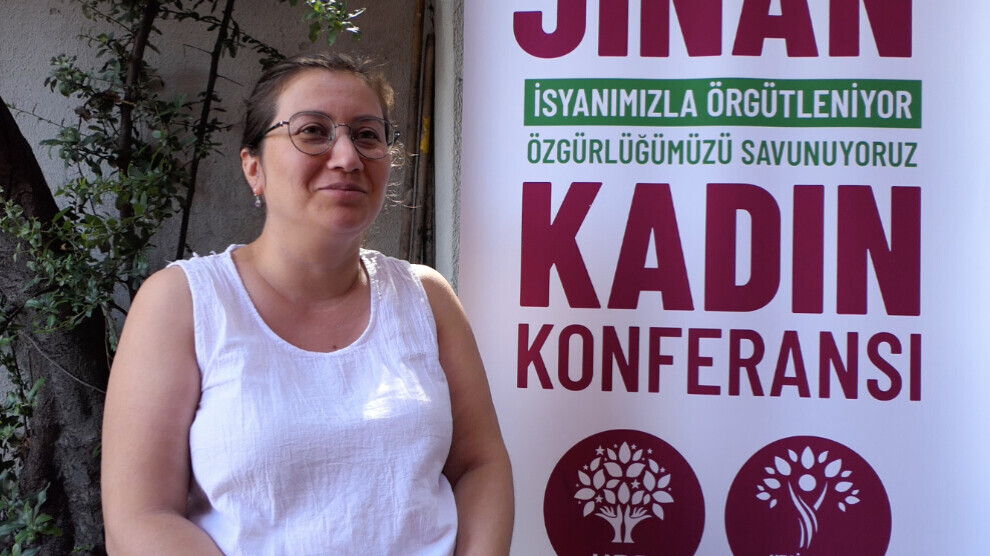 Izmir MP Burcugül Çubuk spoke about the Green Left Party Women's Conference and said that women expressed their discomfort especially with the rise of male dominance within the organization.
Çubuk pointed out that they are faced with problems such as the attempt by men to direct the work women carry out locally, and said that for this reason, it has become difficult for women to be in the party with women's consciousness and feminist consciousness.
Çubuk said: "At this point, we aim to strengthen our own organization. We saw this need from the high attendance at the conference. Too many women want to speak up, have their say and argue. This is a very different situation from previous years. It shows women discussing their own existence."
Fascism is specifically directed against women
Çubuk said that the problems faced by women in Turkey and Kurdistan have reached much more serious dimensions under the AKP-MHP fascist government. "Fascism is much stronger and has increased its focus specifically on women."
We will strengthen our organization
Çubuk underlined that issues such as alimony, steps to be taken for disabled women, torture against women, attacks on female prisoners and isolation were also discussed at the conference, and added: "In the context of these discussions, there are actually a few things we put before us. Strengthening our organization within the party and expanding women's organization. While empowering women, it is necessary to produce mechanisms that will enable women to participate more actively in both women's and party work, and to enable disabled women to participate actively."
Drawing attention to the problems experienced by female workers in many places in Turkey and Kurdistan, Çubuk said: "We talked about the difficulties and shortcomings in our work with seasonal agricultural workers, or with women working in formal and informal areas, as well as in insecure environments. We talked about what we can do about it."
Çubuk said: "We want to carry out more street work. We want to get out of a system where only deputies can take action against a police officer. We can actually prevent all of these through social organization. We will have a two-day mixed conference and there we will report on our women's conference. Our next goal is to strengthen our own organization. We will not stop countering male dominance both within the party and in the streets."