Abdullah: Strengthening the YPJ will strengthen women
Thousands of women attended a rally in Hesekê Canton to mark November 25, International Day for the Elimination of Violence Against Women.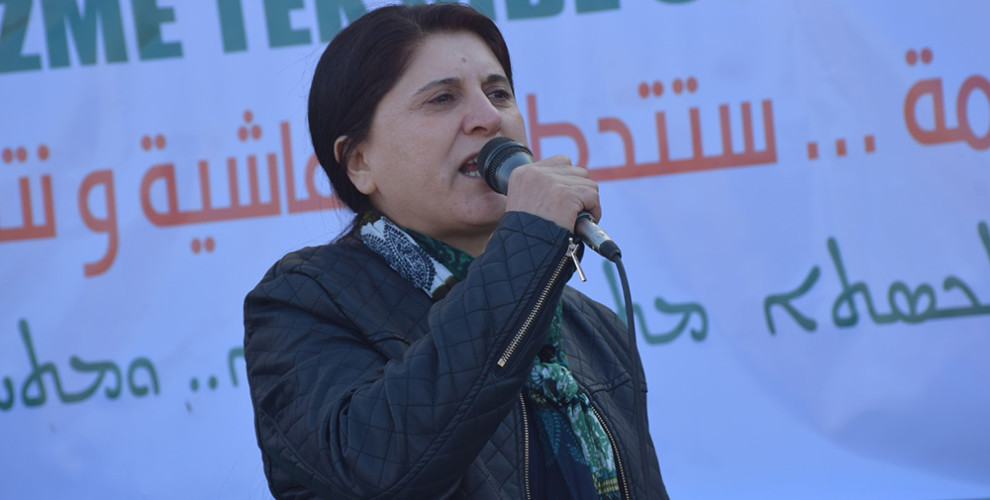 Thousands of women from Til Temir, Dirbêsiyê and Zirgan, linked the canton of Hesekê organized a rally from Til Hefyan (linked to Til Hefyan) to the village of Til Nesir, to condemn violence against women.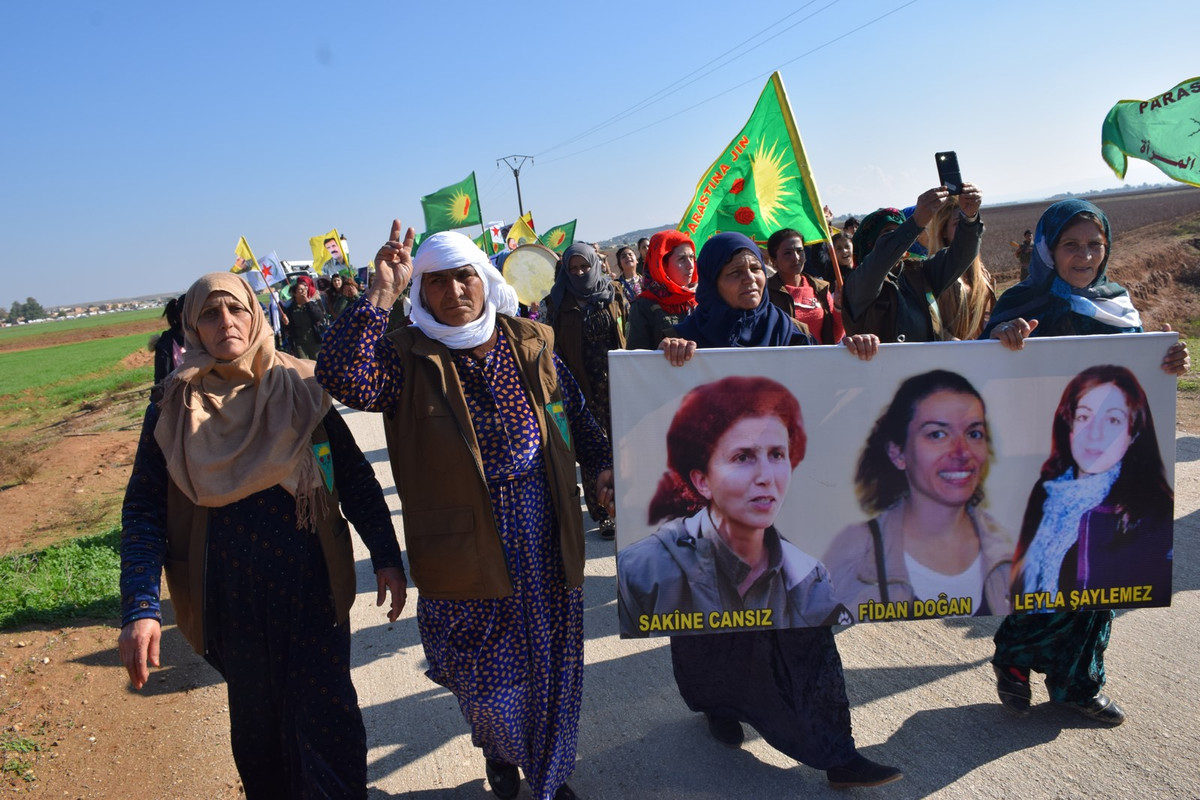 Women carried photos of Rojava revolution women fighters as well as of the Mirabel sisters and YPJ and Kongreya Star flags.
The walk turned into a rally in the village of Til Nesir.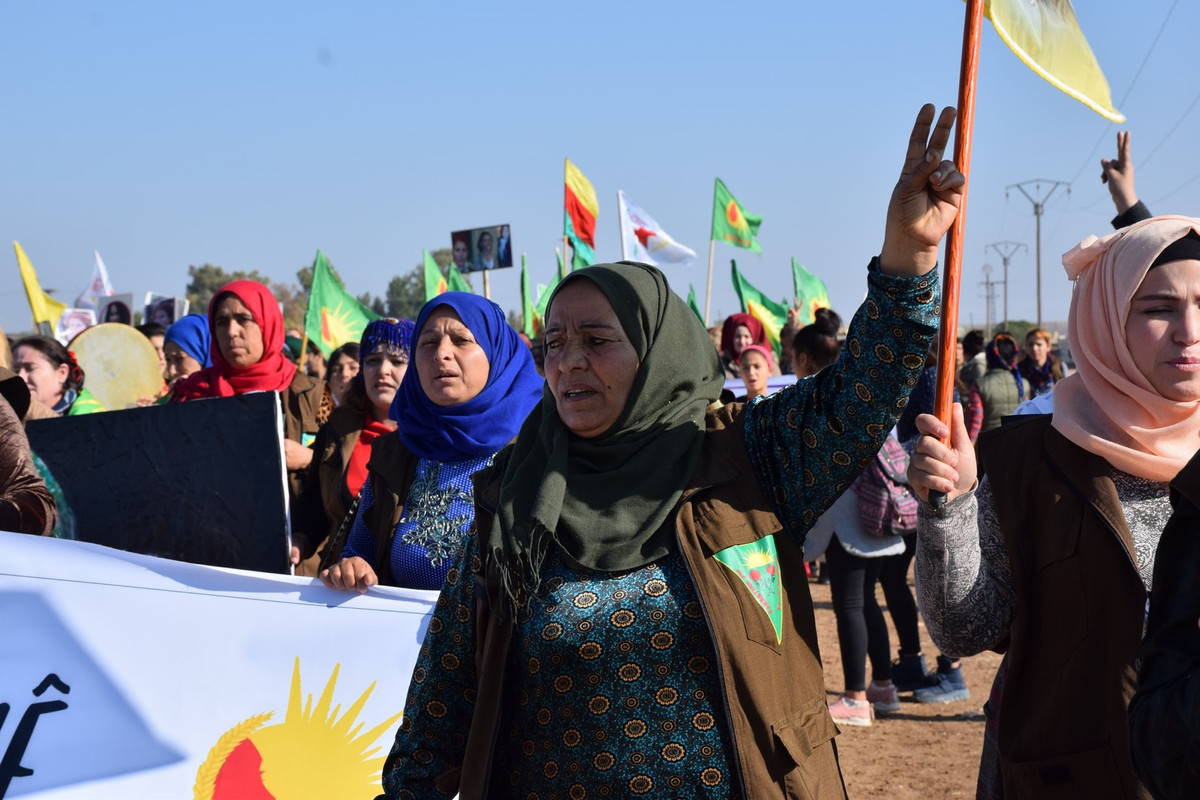 Speaking here, Rojava Kongreya Star Coordination executive, Asia Abdullah saluted the resistance of the revolutionary women and welcomed the resistance of Rojava and Northern Syrian women against DAESH mercenaries.
Abdullah added: "Women were subjected to violence as a result of patriarchal mentality and male-dominated systems. This mentality continues today, especially in Northern Kurdistan, where inhuman practices against women are being implemented".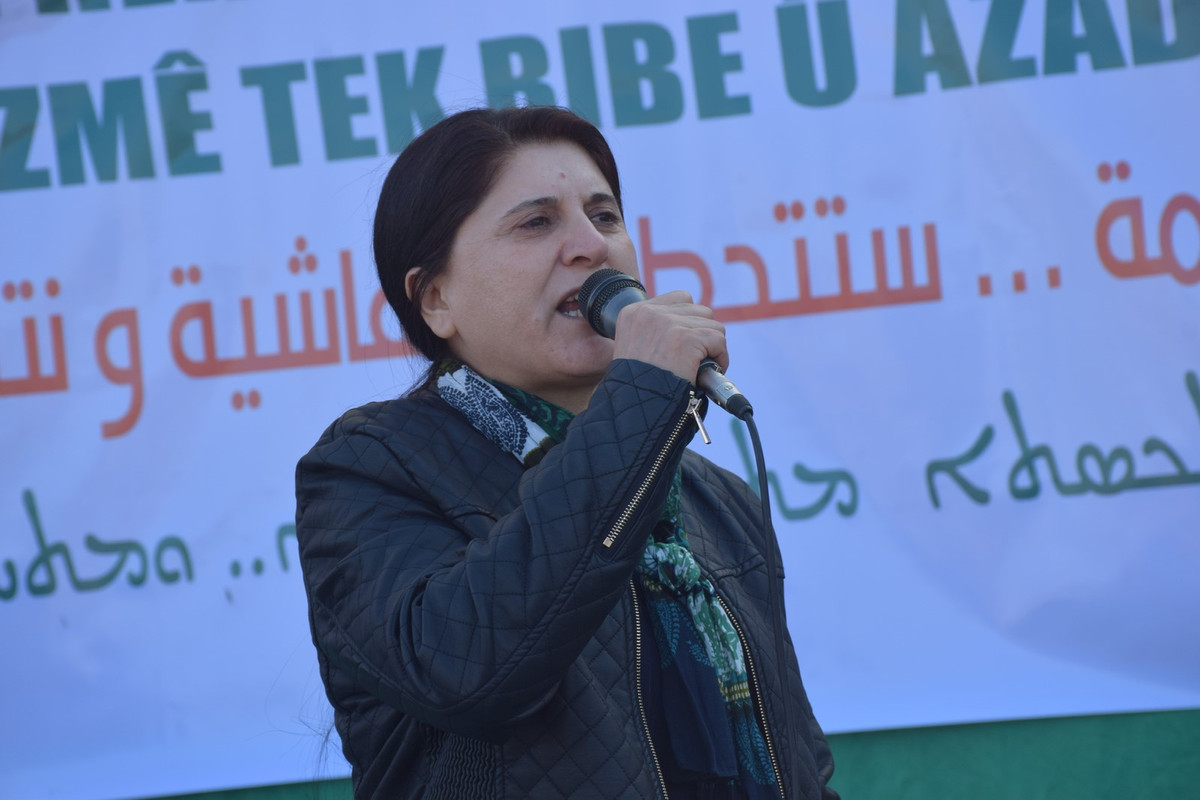 Abdullah called for strengthening the resistance to violence against women and strengthening the YPJ. "The YPJ - she said - defends the identity of women and fights for women's freedom".
Semer Abdullah, co-chair of the Hesekê canton assembly, and Syriac Menwa Davud, drew attention to the role of women in society.
The action ended with slogans greeting women's resistance.