Afrin women resist Syrian embargo and Turkish attacks
Afrin women living in Shehba are enduring tough living conditions caused by the embargo of the Syrian government and the attacks of the invading Turkish state. Yet, they continue to resist all pressures.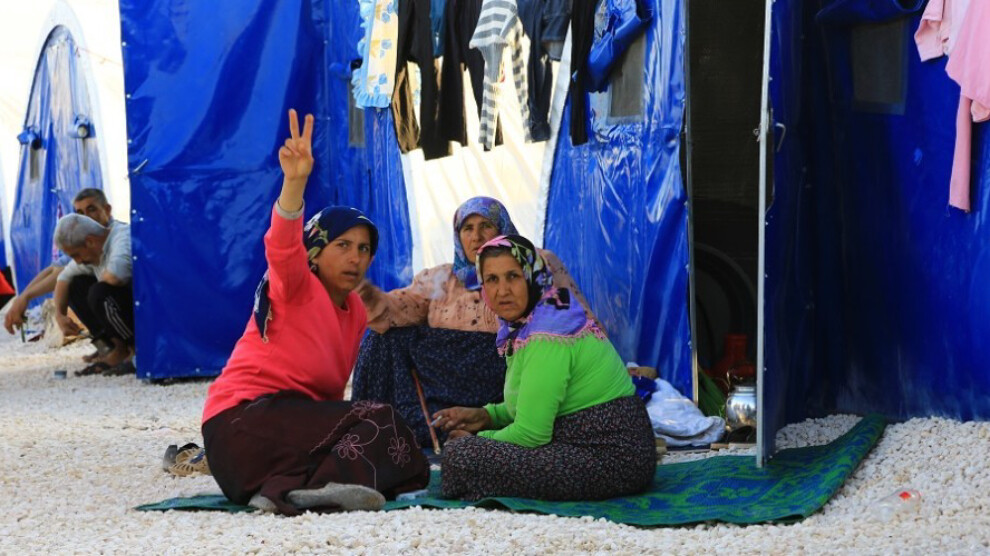 Women who migrated from Afrin to Shehba Canton spoke to ANHA about the embargo imposed by the Syrian government and the attacks of the invading Turkish state.
RESISTANCE FOR 5 YEARS
Elif Osman called attention to the heavy embargo imposed on Shehba Canton and revealed that the Syrian government did not allow the supply of diesel, medicine and life-sustaining equipment to the region.
Osman said that they are facing attacks by the invading Turkish state simultaneously with the embargo, adding that despite these difficult conditions, they have been resisting and continuing to live in the camps for 5 years.
Osman unveiled that the Afrin Region Autonomous Administration helped the people as much as possible and provided basic needs. She noted that they had nevertheless difficulties due to the heavy embargo. She added they would still resist until they liberate Afrin and return to their homes.
WOMEN URGE SYRIAN GOVERNMENT TO LIFT EMBARGO
Lütfiye Hesen remarked that due to the embargo on the region, their situation is worse than previous years. "Our children are too young, and they need milk. We earn a livelihood by collecting wooden fuel so that our children are not starved."
Hesen pointed out that they faced constant attacks besides the embargo in order to make them to renounce their struggle. "However, we will fight with great persistence."
Hesen called on humanitarian and legal organizations to come to the region to observe the current situation and to put pressure on the Syrian government to lift the blockade on region's residents.