Association of Kurdish Women organises actions in Germany for Jina, Anush and Cansu
In several German cities, the Association of Kurdish Women in Germany is calling for protests in solidarity with the women's resistance in Iran and East Kurdistan.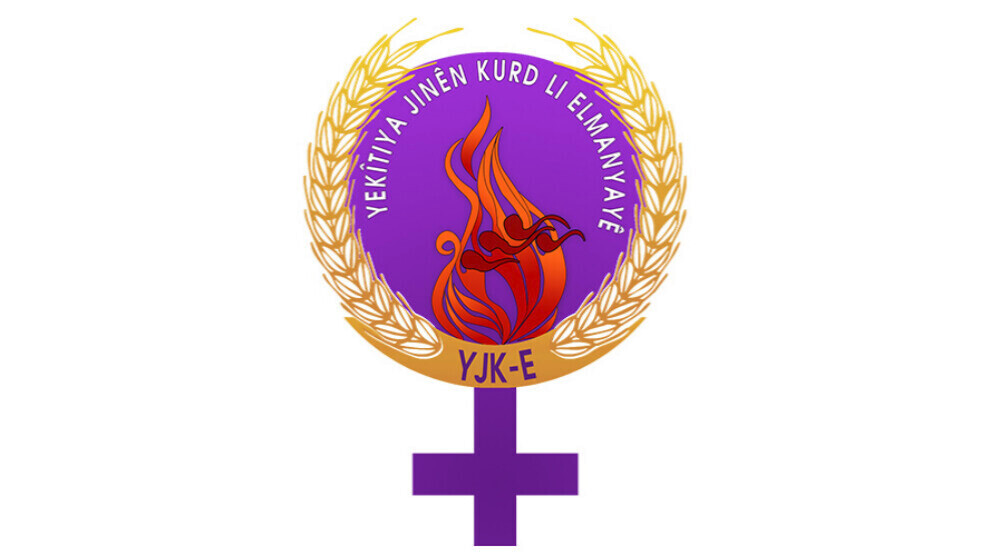 While the wave of protests in Iran and East Kurdistan after the death of young Kurdish woman Jina Mahsa Amini at the hands of the Iranian moral police is growing, the Association of Kurdish Women in Germany is also calling for protests in several cities. So far there have been announcements of demos in Dortmund, Hamburg, Saarbrücken and Cologne. The activists also commemorate the Armenian girl Anush Abetyan, who was captured, raped, tortured and murdered by Azerbaijani soldiers just a few days ago, and Cansu Kara, who was the victim of femicide by her partner in Aurich.
Femicides are political
The YJK-E described the patriarchal system and its states as protectors of offenders and states: "We say that femicides are political. They want to use women to keep society under control. By depriving women of defense, trying to force them into obedience, by silencing them by any means necessary, a slave society is to be established. Fear and terror are spread and obedience is presented as the way to survive."
The YJK-E speaks of a patriarchal rollback over the past 20 years. One wants to erase 100 years of achievements in women's struggle. The association continued: "On the other hand, the women show that they will not submit to the system, that self-defense is a right and that they will not remain silent and will fight in an organized manner in the fields, streets and squares."
The call closed with the words: "We, the Kurdish women, are taking to the streets to raise our voices in all areas, to show that we oppose these massacres, that the murders of women are political. We want to make these attacks public and ensure that the criminals receive the punishment they deserve and that justice is done.
Protests have been organized in many cities in Germany and we would like to call on all women to raise their voices for Jina, Anush and Cansu."
Today, Friday:
Stuttgart, 4 pm, Koenigstrasse 21
Saturday 24 September:
Dortmund, 1 pm, Steinstr. 44, Cinestar
Hamburg, stand at the street festival in the Schanzenviertel
Saarbrücken, 2 pm, Europa Gallery
Cologne, 1 pm, station forecourt