Başaran: Rape is a special war method
The spokeswoman of the HDP Women's Council, Ayşe Acar Başaran, states that the case of Ipek Er is not only a result of the misogynist government policy in Turkey, but also has to be seen as part of the war policy in Kurdistan.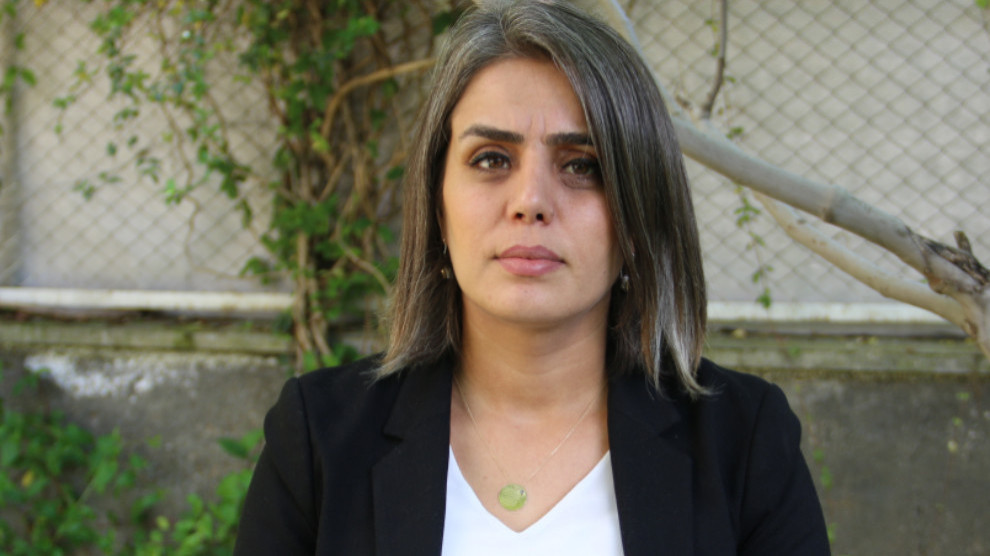 A uniformed man in Turkey can act in the knowledge that if he rapes a Kurdish woman he does not have to fear any consequences, says the spokeswoman of the HDP Women's Council, Ayşe Acar Başaran, and adds: "In the case of Musa Orhan, this is exactly what happened. He was in custody for only seven days and was not even locked up during this time due to the Coronavirus pandemic."
In an interview with ANF, the MP elected from Batman made it clear that the case of Ipek Er, who was driven to suicide after being raped, could not be explained solely by a general increase in violence against women in Turkey.
Women's associations closed down
Başaran notes that in the province of Batman, where Turkish sergeant Orhan held his 18-year-old victim Ipek Er in custody for days and raped her several times, the seizure of the municipality by the AKP has resulted in the closure of all women's institutions.
"Women's institutions had been set up here, women had founded cooperatives. All these achievements were destroyed by the trustee administration. A similar picture can actually be traced everywhere in Kurdistan. There are no more institutions to which women can reach. If there had been a women's association in Batman that Ipek could reached, she might still be alive today," says Başaran.
The HDP politician makes it clear that the pressure the AKP government has built up on the women's movement and its structures continues; "There have been repeated raids and arrests against activists of the Kurdish women's movement TJA and the Rosa women's association. Meanwhile, the AKP itself has openly discussed the Istanbul Convention for the Protection against Violence against Women. Against this background, it is sad, but not surprising that women who cannot expect justice are either murdered or driven to suicide."
Başaran points out that rapes in Kurdistan are at the same time also a means of the special war: "We all became witnesses of sexual force by the ISIS in Syria. But these cases existed already in the 90's in Northern Kurdistan as well. When the cases became publicly known, the public prosecutor's office started investigations. But this had no consequences for the perpetrators. A uniformed man in Turkey can act in the knowledge that if a Kurdish woman is raped, he does not have to fear any consequences from the state justice system. And that is what the rapist Musa Orhan thought and said. His thoughts came true. That is why we have to evaluate these rapes as part of the special war in Kurdistan."