Dersim governor rejects request to meet with family of Gülistan Doku
The request of the family of Gülistan Doku, who wanted to meet with the governor regarding the lack of news about their disappeared daughter, was rejected.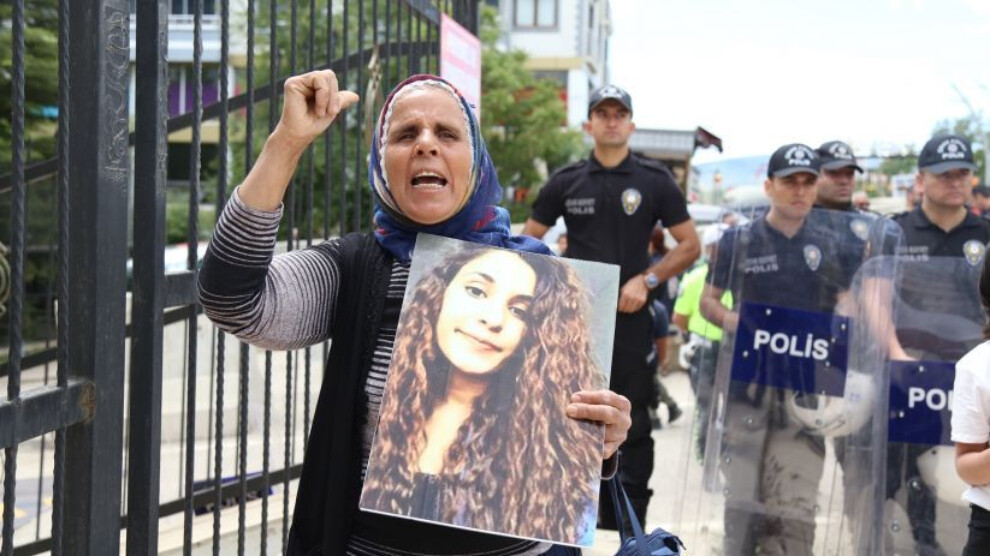 The family of Munzur University student Gülistan Doku, who disappeared in Dersim on 5 January 2020, held a press conference asking for truth and justice for their daughter in front of Tunceli Governor's Office. Members of the Dersim Women's Platform and the President of the Dersim Bar Association, Kenan Çetin, also attended the press statement.
After the family's request for a meeting with the governor's office was not accepted, the family and those accompanying them reacted, demanding action. The chair of the Bar Association, Kenan Çetin, said: "We have said time and time again that the investigation into the disappearance of this young student should focus on the suspect Zainal Abarakov and his father. If Gulistan had been murdered by someone, it would have come to light already. We, as the Bar Association, said clearly that we will file a criminal complaint against anyone named in the file."
Gülistan Doku's mother, Bedriye Doku, said that the Minister of Justice, whom they met last month, declared that the prime suspect Zainal Abarakov would be prosecuted, and added: "Instead they took it from the front door and took it out from the back door."