Effects of the corona crisis on women
HDP politician Ayşe Acar Başaran warns of an increase in violence against women during the corona crisis and calls for protective measures for women.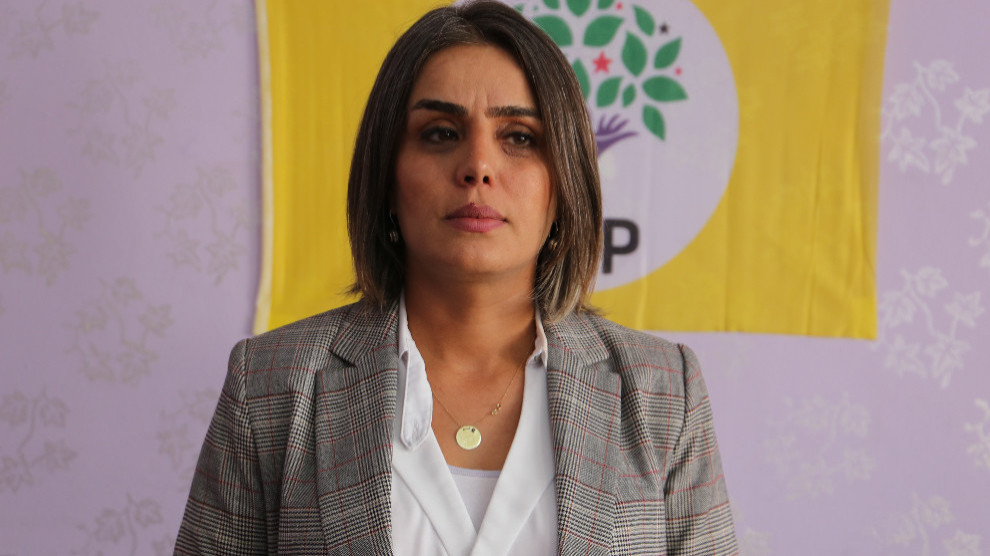 Spokeswoman of the HDP's Women's Council, Ayşe Acar Başaran spoke at a press conference in Batman about the impact of the corona crisis on women. The MP pointed out that the world has been confronted with the spreading infectious disease Covid-19 since the end of 2019, but that in Turkey the issue has only been discussed since the beginning of March.
The measures taken by the Turkish government ignore the social reality, said Başaran and added; "For example, there are constant calls for people not to leave their homes. What this means for women has been shown in China and through research in other parts of the world: Domestic violence has risen dramatically."
"This is accompanied by an increase in poverty among women. Many women work even under normal conditions without social security and now have to take unpaid leave or have been dismissed," explained Ayşe Acar Başaran and noted that due to economic dependence, women are often forced to endure violent relationships.
Access to women's shelters made more difficult
The spokeswoman of the HDP Women's Council pointed out that access to women's shelters has been made more difficult by the corona crisis. Accordingly, admission is now only possible in cases of acute danger to life; a medical certificate stating the violence suffered and proof of freedom from infection are required. Başaran criticised that the government's policy does not take the specific situation of women into account and demanded measures against domestic violence.
Closure of women's institutions by trustees
The HDP politician also commented on the deposition of Kurdish co-mayors earlier this week with the appointment of trustees to eight more municipalities run by the HDP. In Batman, a man was today appointed head of the municipal women's department.
"The trustee policy is an attack on our women's policy and the system of dual leadership. As we already know from other cities, the first official act of the trustees is to close women's institutions and block women's work. Especially in the current crisis situation, these measures have led to a further increase in violence against women," she said.
Immediate measures for refugees
With regard to the situation of refugees who have been held up at the Turkish-Greek border, the HDP deputy explained that women suffer most from wars. "The Corona pandemic poses a particularly high risk for refugee women. In refugee camps or, as is currently the case at the border in Edirne, people are forced to live very close together. Moreover, women refugees usually work in precarious jobs. In addition to the exploitation of their labour, there is now also the risk of infection. We call on the government to stop using these people as a means of pressure at international level and to take immediate steps to improve their situation".
Rapists go free, women stay in prison
Ayşe Acar Başaran also addressed the situation in the prisons: "In the debates of the last few days on the judicial package, there are discussions about releasing murderers of women and rapists or granting them a reduced sentence. There is no discussion about the thousands of women who are in prison because they have expressed their opinions and fought for women's rights in a leading position. Politicians like Figen Yüksekdağ, Sebahat Tuncel, Gültan Kışanak, Sara Kaya and all others must be released immediately."
"We continue to fight against patriarchal mindset"
Likewise, the HDP politician demanded that all prisoners who are ill, over 65 years of age or imprisoned with their children be released from prison: "In the coming period, we will continue to fight against the trustee policy, the violence against women that is increasing as a result of Corona, and the patriarchal way of thinking fostered by this crisis, and we will continue our work."