ESP co-chair and SKM members taken into custody
The Turkish regime's political genocide continues unabated.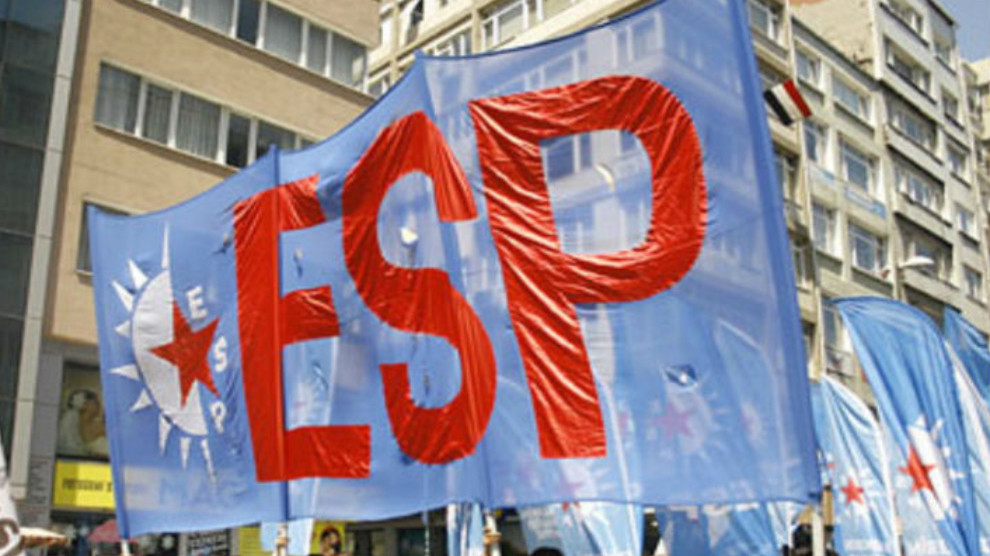 Turkish police carried out an operation in Balıkesir province in western Turkey on Sunday.
Socialist Party of the Oppressed (ESP) deputy co-chair Beycan Taşkıran, ESP co-chair Özlem Gümüştaş, Socialist Women's Assemblies (SKM) Spokesperson Deniz Aktaş and SKM Central Executive Board (MYK) members were taken into custody in the operation, as well as Peoples' Democratic Party (HDP) Edremit district co-chair Sevgi Özdem.
In a statement on the detention of ESP and SKM women, HDP Women's Assembly said that the AKP-MHP government waged a war against women and called on everyone to raise their voices.
HDP Women's Assembly pointed out that those detained in Sunday's operation are women who have been a part of women's freedom struggle; "The government is afraid of these women who raise their voices in the streets. The government, which thinks that these operations will cow women into submission, should know that these repression policies do not intimidate women but on the contrary strengthen their commitment to fight."
HDP Women's Assembly vowed that they would never give up the struggle and called on everyone to raise their voices against those who want to make the decisions for women's lives.
ESP also released a statement on the arrests and said; "This operation is an attack against the identity of free women who want tol ive with their own labor." 
ESP called on everyone to take to the streets and raise their voices against the political genocide operations that seek to suppress women and to maket hem give up the fight.