Fatma Kılıçaslan: Women were on the streets even during the State of Emergency
Fatma Kılıçaslan from HDK Women's Council said that women were on the streets claiming their rights even during the state of emergency, and added that they would continue to be in the streets.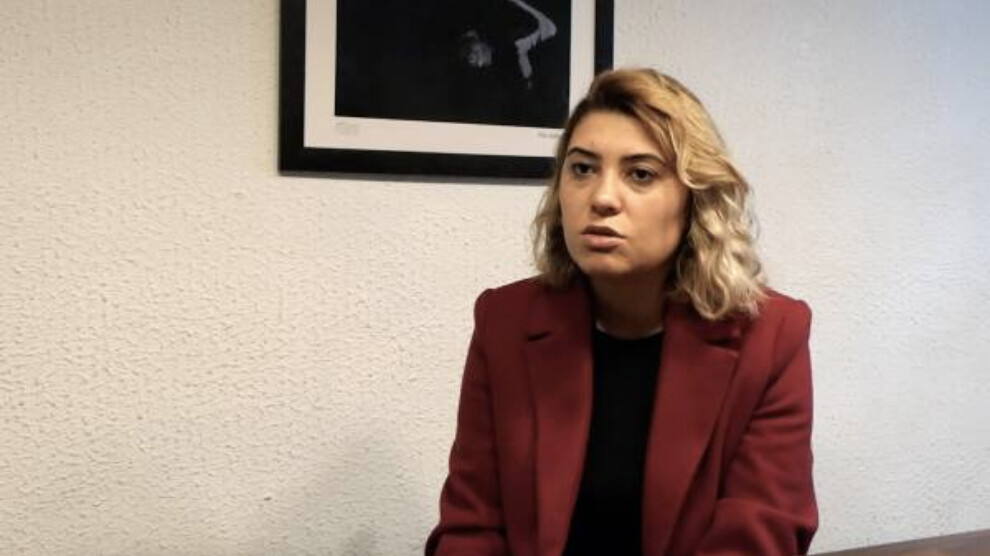 Peoples' Democratic Congress (HDK) Women's Council member Fatma Kılıçaslan said that abduction, threats, sexual torture in detention increased dramatically during the AKP rule, and added that no matter what happens, they will not take a step back. Women, she stated, will still be in the streets and squares today, 25 November.
Kılıçaslan escaped a kidnapping attempt in September. Police forced her into a car, but she was released as the people around immediately reacted. Kılıçaslan filed a criminal complaint, but no investigation was launched.
Speaking to ANF, Kılıçaslan said that the AKP has attacked women's gains since the day it came to power. "Last July, the President decided to withdraw from the Istanbul Convention. He officially declared war on women with a midnight decree. He withdrew from the Convention while we struggled for its effective implementation. He thinks women are a danger to his power. That's why he constantly attacks women. Since the day they came to power, they have been implementing a policy aimed at silencing women. He constantly blesses motherhood, recognises the role of women only within the family, and does not allow them to be a social subject."
Noting that the violence and killings of women increased after the withdrawal from the Istanbul Convention, Kılıçaslan continued: "We witness a femicide almost every day. They are not numbers: 22 women were murdered this month. A woman was murdered with a samurai sword in Istanbul and the killer said in his statement that he 'wanted to kill someone. I decided to kill a woman because women are not in a position to defend themselves'."
'We will be on the streets'
Kılıçaslan said that they will take to the streets everywhere, today, 25 November and added: "We will be on the streets within the women's platforms. We are in favour of women fighting together. We believe that when we increase our struggle together, our voice will be louder. As Ankara Women's Platform, our slogan this year is 'Fighting Together Against War, Poverty and Male State Violence'. What we prioritize this year is that women struggle together."
'The State of Emergence did not stop us'
Kılıçaslan emphasized that women did not keep silent and did not give up reclaiming their rights during the State of Emergency (OHAL), a time when the whole society was suppressed and silenced. "Women have always raised their voices against injustice and poverty. We are struggling under serious pressure. Every time we go out on the street, we are exposed to violence and detention. In Ankara, they threaten women with kidnapping or sexual torture while in custody. But these policies cannot make women take a step back. A huge price is paid in the struggle within the women's movement."
Rojava is a great inspiration
Noting that the Rojava women's revolution experience continues to inspire, Kılıçaslan said that "today, we go out on the streets with the worry of whether we will be able to return home, we walk looking behind us, we are accused of doing something illegal while seeking our most legitimate rights, but we know that our struggle is legitimate. We derive our strength from our legitimacy, from each other, and from the world women's movement."
Women resisting in prison
Recalling the words of jailed Kurdish politician Gültan Kışanak, - 'The greatest success for us women will be overthrowing your reign' - Kılıçaslan added: "Women who defy this masculine state, who do not surrender, do not give up their identity and ideas, are now in prison. This is the revenge of the State that keeps them hostage. The information we got from the women's wards is really bad. There is an incredible atmosphere of oppression, but the women who are political hostages continue to resist. Today, our slogans will be for them. We will make their voices heard."