Gerîla TV releases footage of revolutionary operation in Metina
42 soldiers of the Turkish army were killed in a revolutionary guerrilla operation in the Metîna region of the guerrilla-held Medya Defense Zones in northern Iraq.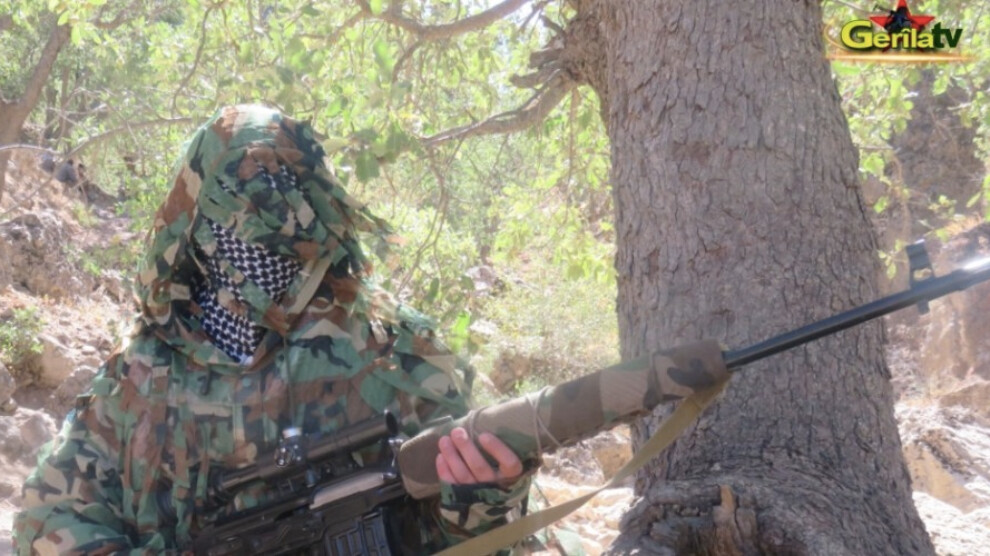 Gerîla TV released footage of the "revolutionary guerrilla operation" carried out on November 26 against Turkish soldiers in the Girê Hakkarî Resistance Area of Metîna region of the guerrilla-held Medya Defense Zones in southern Kurdistan (northern Iraq).

The statement released by the Press Office of the People's Defence Forces (HPG) on 28 November provided the following details regarding the operation:
"A revolutionary operation was launched against Turkish troops in the Girê Hakkarî Resistance Area at 13:30 on November 26.
The operation started with an assault on Hill Şehîd Zemanî. The participating guerrillas spread out on three fronts and attacked simultaneously with hand grenades and semi-automatic weapons. With a high offensive force, all seventeen positions were taken and the invaders in them were punished. The Hill Şehîd Zemanî came completely under the control of our forces, who seized two infantry machine guns set up here and used them against the enemy. Following the operation, both weapons were destroyed. Rifles as well as ammunition belonging to the enemy were also seized and fired against the occupying forces. The army provisions found here were completely destroyed."
The HPG said that three of their guerrillas fell as martyrs in the storming of the Girê Şehîd Zemanî; the front commander Amed and guerrilla fighters Binevş and Baran. Their full identities will be announced at a later date.
The operation continued with guerrilla actions against Turkish military positions on the Şehîd Akîf and Şehîd Viyan hills. Here the guerrillas struck the invaders from two sides, killing at least five soldiers.
"42 other military personnel, including senior commanders, at the Şehîd Zemanî hill were killed. 17 positions, 2 A4 guns, 1 grenade launcher, 1 supply storage, 2 surveillance cameras, many weapons and military equipment were completely destroyed by guerrillas. Four MPT-55 infantry rifles, 4 MPT-55 weapon sights, 1 grenade launcher, 1 pointer, 1 designated marksman rifle, 1 thermal binoculars, 1 phone, 1 bayonet and 3 power supplies were confiscated by the guerrillas," HPG said.
The HPG pointed out that the Turkish army tried unsuccessfully to stop the guerrilla operation with air strikes and artillery attacks against the operation area.