HBDH claims responsibility for attack on oil pipeline in Maraş
The HBDH claimed responsibility for the attack that destroyed the oil pipeline in Pazarcık district of south-eastern Maraş province.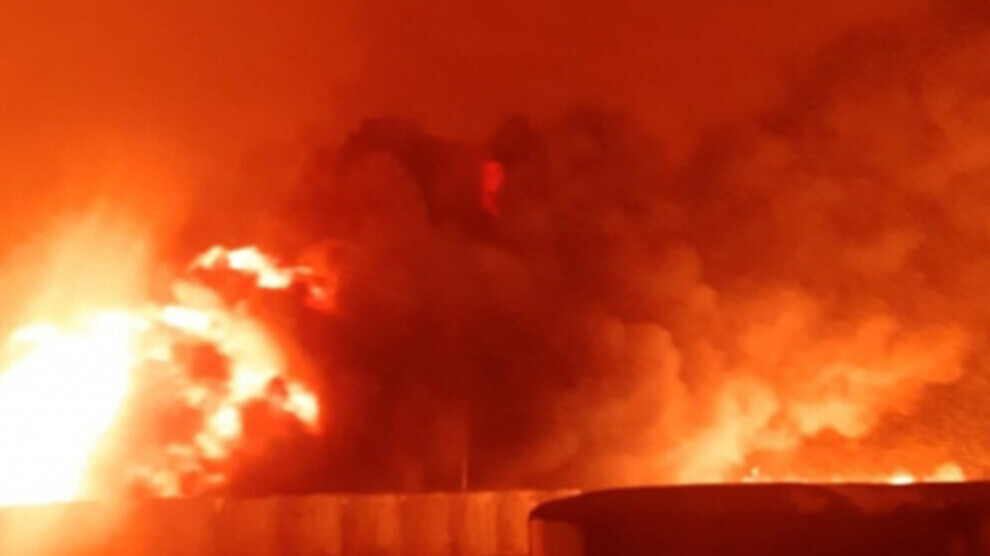 The Peoples' United Revolutionary Movement (HBDH) released a written statement about the latest action carried out by its militias. "On January 18, 2022, our militia destroyed the oil pipeline in Maraş/Pazarcık through a special attack technique. Our militias safely returned to their base after the completion of the action," the HBDH statement said.
The statement continued as follows:
"The HBDH organizes its action force with its guerrillas and militias at every turn and everywhere. Our action in Maraş was carried out to avenge our oppressed peoples, the working class, the workers, those who continue to resist in Turkey prisons, and the revolutionaries killed by the fascists. HBDH guerrillas are aware of every activity of the AKP-MHP fascism and its supporters. They will judge the past, present and future massacres of the AKP-MHP fascism. No massacre will go unpunished. From now on, whoever oppresses the people, targets the revolutionaries, seeks to undermine the dignity of the workers and supports fascism will be targeted by the HBDH guerrillas and militias.
The coward fascists who killed Armenian journalist Hrant Dink, the servants of fascism attacking the jailed revolutionaries who have nothing but a will to resist, and those who support and organize them: we know you all. One day we will visit you unexpectedly. If you have factories, we will burn them; if you have yachts, we will sink them; if you have oil, we will spoil it. Those who get rich by exploiting workers; we will cut off your monetary resources that you use for the dirty war in Kurdistan.
Today marks the anniversary of Hrant Dink's murder. Hrant is still in our minds and those who killed him will be targeted by us. Currently, there is resistance in Turkey's prisons. The memory of those who resisted and became immortal will never be forgotten. Fascism will be brought to account by our guns. As the HBDH guerrillas and militias, we dedicate this action to Hrant Dink and the revolutionaries who are resisting in prisons."