HBDH militia claim responsibility for cargo ship fire in Hatay
HBDH militia claimed responsibility for the action against a cargo ship in the Hatay province in southern Turkey.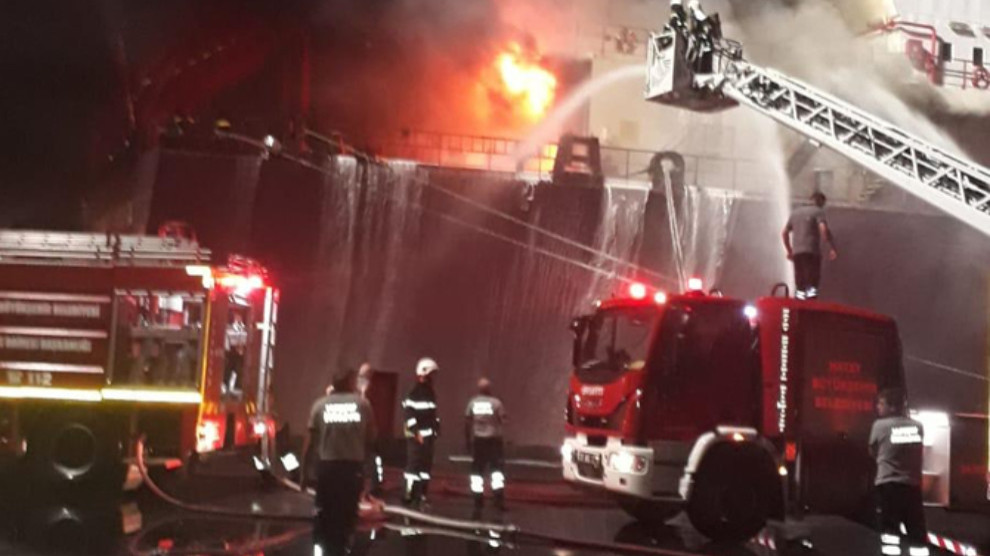 HBDH (Peoples' United Revolutionary Movement) militia released a statement claiming responsibility for the sabotage that targeted a cargo ship in Hatay province on September 9.
The statement included the following;
"Our militia carried out a sabotage action targeting a cargo ship belonging to Kıran Holding in Hatay's İskenderun district on September 9. While the cargo-loaded ship burnt into flames, a larger part of the cargo was reduced to ash and a heavy material damage was caused on the ship. While our militia managed to leave the scene safely after the action, state forces faced great difficulties putting out the fire.
We state once again that we won't let some people fill their pockets while our people challenge thirst and hunger. We as the United Revolutionary Militia will be fighting alongside our people against this system and order to the very end."
RELATED NEWS: