HDP administrator in Amed sentenced to 10 years and 6 months in jail
The Turkish regime's political genocide against the Kurdish people and their elected representatives continues unabated.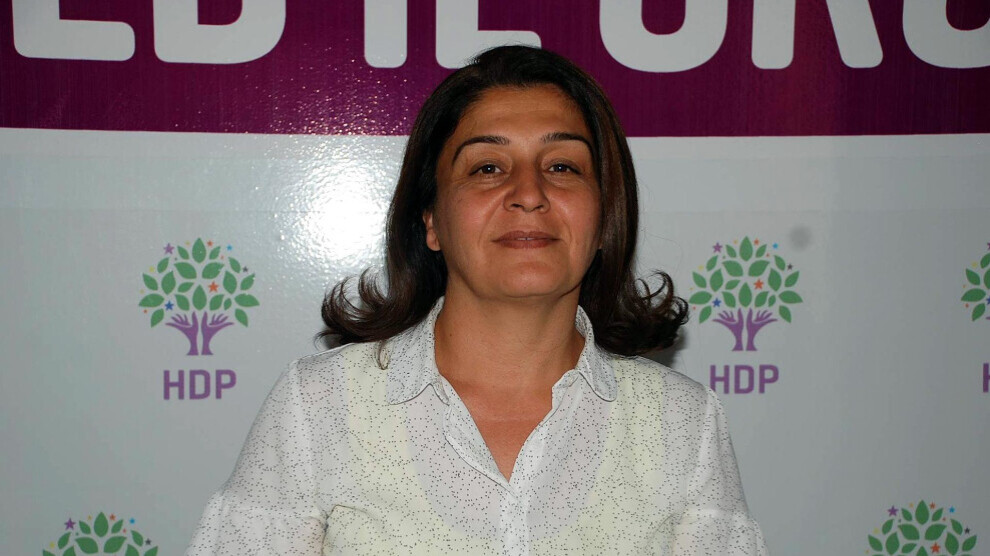 A Turkish court sentenced the Peoples' Democratic Party (HDP) Amed Provincial co-chair Hülya Alökmen to 10 years and 6 months in prison for alleged "membership of a terrorist organization".
The prosecutor accused Alökmen of participating in the actions and activities organized by the Health Workers Union (SES) while she served as the provincial branch chairperson and being a delegate of the Democratic Society Congress (DTK).
While Alökmen did not attend the hearing held at the Diyarbakır 9th High Criminal Court, her lawyer Şeyhmus Bayhan was present.
The prosecutor reiterated his opinion and demanded a prison sentence.
Alökmen's lawyer, Şeyhmus Bayhan demanded the acquittal of his client saying that the evidence in the file is not enough to accuse her of "being a member of a terrorist organization" and that the actions and activities in the union are legal.
The court sentenced Alökmen to 10 years and 6 months in prison and issued an arrest warrant for her.