HDP and TJA women protesting femicide detained in Batman
At least 10 women from the HDP and TJA were taken into custody.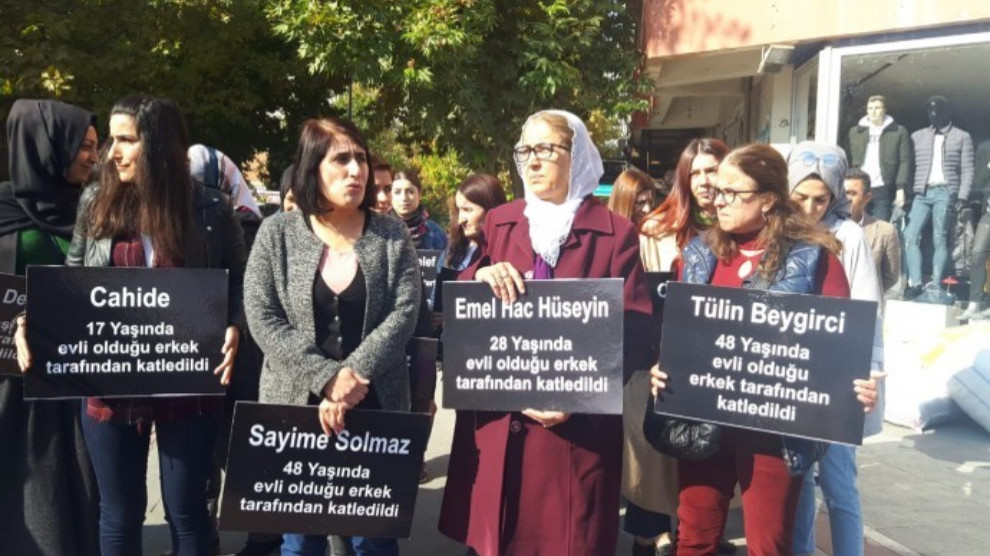 Members of the Peoples' Democratic Party (HDP) Women's Council in Batman organised a press conference to call attention to femicide as part of activities to mark November 25 International Day for the Elimination of Violence Against Women.
The Sanat Street where women gathered to make a press statement was besieged by the police who said that the press statement was unlawful and would not be allowed in line with the ban imposed by the governor. Police also confiscated the banners carried by the group, on which names of murdered women were written.
Marching to the HDP Office, women protested the police obstruction chanting "Repression will not intimidate us". The women were therewith surrounded by the police at least 10 of them were taken into custody, including HDP provincial deputy co-chair Gülcemal Erdinç and Free Women's Movement (TJA) activists.