HDP called on women in Van to make their voice heard
The HDP Women's Electoral Commission called on women in Van to turn the 31 March local elections into an opportunity.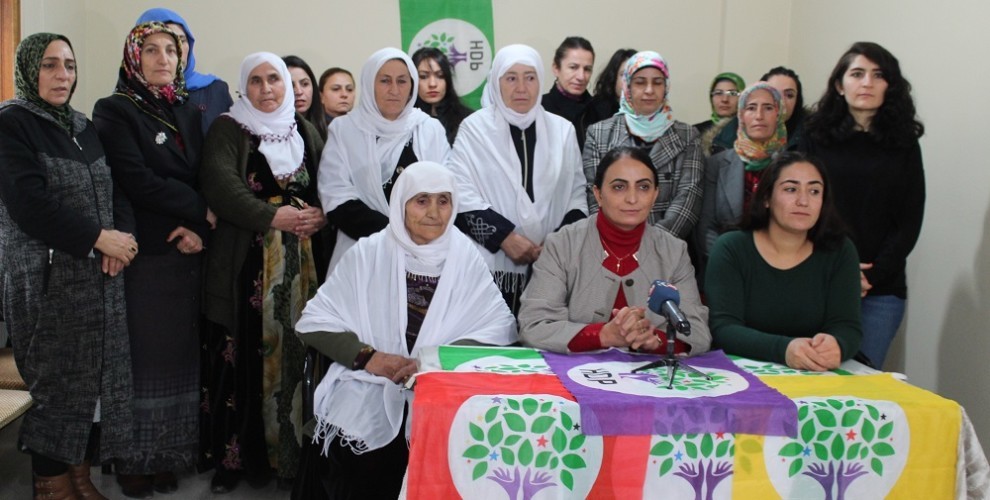 The Peoples' Democratic Party (HDP) Women's Electoral Commission held a press conference to ensure a stronger participation of women at the local elections scheduled on March 31st.
HDP Van Provincial co-chair Yadişen Karabulak, DBP (Democratic Regions Party) Van Provincial co-chair Ayla Tarhan, HDP Women's Electoral Commission members, TJA (Free Women's Movement) activists, Peace Mothers Assembly as well as many women and activists joined the press conference.
Tarzan: We support Leyla Güven on her hunger strike
Speaking at the meeting, DBP Provincial co-chair Aynur Tarhan said: "We support the hunger strike carried out by Leyla Güven. She is on the 20th day of fast. On behalf of HDP and DBP provincial organizations, our co-mayors, women's institutions and Peace Mothers, we salute her action".


Tarhan added: "At the 2014 elections, we won 12 out of 14 municipalities. With our co-chair system, we reached many achievements and carried out an important work. The 5-thousand-year mentality implemented by the ruling party has immediately taken action to eliminate these achievements by forcibly imposing his trustees and jailing our mayors. I call on all women to frustrate the government's action and to reclaim greater achievements under the roof of the HDP. Let's work together within the HDP and fight together as women".


Tarhan finally invited all women of Van "to come together within our party to fight against fascism and to govern our city."


Karabulak: Let's turn 31 March into an opportunity

HDP Provincial co-chair, Yadişen Karabulak, said: "The demands of Leyla Güven are our demands and we will fight to fulfill those demands. The local elections on 31 March will provide us with an opportunity to do so. We call upon all women of Van to defend our municipalities. I urge the city to work together to expel the state-appointed trustees."