HDP MP Semra Güzel to appear in court in December
HDP MP Semra Güzel has been in pre-trial detention on terror charges since the beginning of September. The date for the start of the trial has now been set.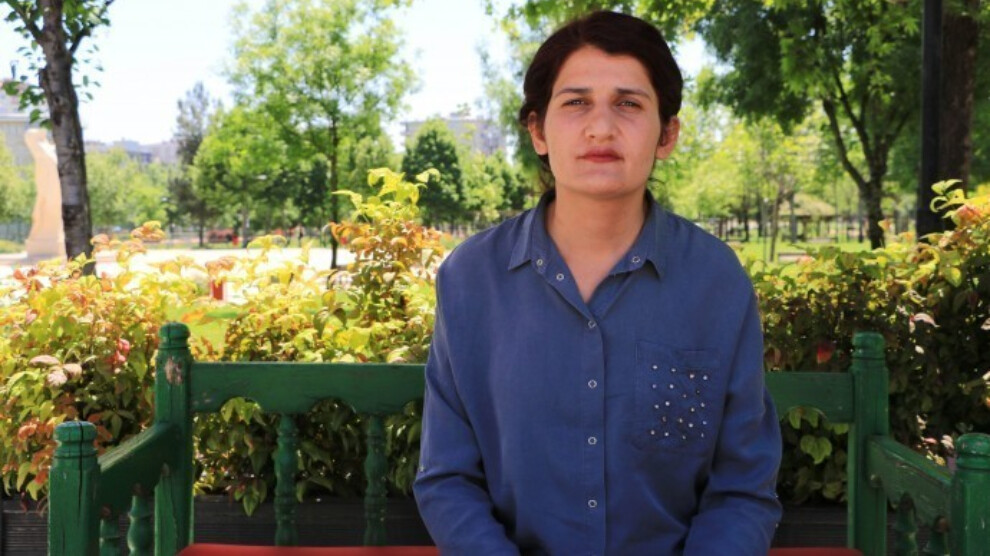 The start of the trial in the so-called terror case against HDP deputy Semra Güzel has been fixed. According to Turkish judicial sources, the trial is scheduled to start on 19 December. The trial will take place before the 22nd Heavy Penal Court in Ankara.
Güzel is to stand trial on charges of "membership of a terrorist organisation". In the 58-page indictment, the Ankara Chief Public Prosecutor's Office accuses the 38-year-old Kurdish woman of being part of the "hierarchy" within the PKK. The "evidence" for the accusation is mainly statements made by an anonymous witness with the alias "Ezel". He is alleged to have recognised Güzel as an "activist" of the Kurdish women's movement TJA as well as the grassroots alliance DTK in photos as early as August 2018, only a few weeks after the parliamentary elections in Turkey, during a prosecutorial interrogation at the anti-terrorism headquarters of the Diyarbakır (ku. Amed) police. Both organisations are legal in Turkey, yet they are treated as a "PKK structure" and criminalised.
Photos showing Güzel with her former fiancé are cited as further evidence. The photos are of guerrilla fighter Volkan Bora (Koçero Meletî), who was killed in air strikes in Adıyaman in 2017. The recordings had been made in 2014 in a guerrilla camp in southern Kurdistan (northern Iraq) when a delegation from the HDP visited the PKK with state knowledge as part of the peace process to discuss further steps towards de-escalation, and were discovered on Bora's mobile phone shortly after he was killed and included as evidence in a confidential trial file. Semra Güzel, who worked as a doctor in Amed until her election to parliament in 2018 and served as co-chair of the local medical association, was not investigated for the photos back then.
If Güzel is convicted, she faces many years in prison. The prosecution is demanding a sentence of at least seven and a half and a maximum of fifteen years in prison. The politician has been in pre-trial detention since the beginning of September and is currently being held in the Kandıra/Kocaeli high security prison. In March, Güzel's parliamentary immunity was lifted, and in the next step her mandate is to be withdrawn. A parliamentary commission was formed last week for this purpose.