HDP says "opinion leaders" cover up child molestation in Hakkari
The HDP Women's Assembly in Hakkari reported that "opinion leaders" are trying to cover up a sexual assault against a 4-year-old child in the Derecik district of the city.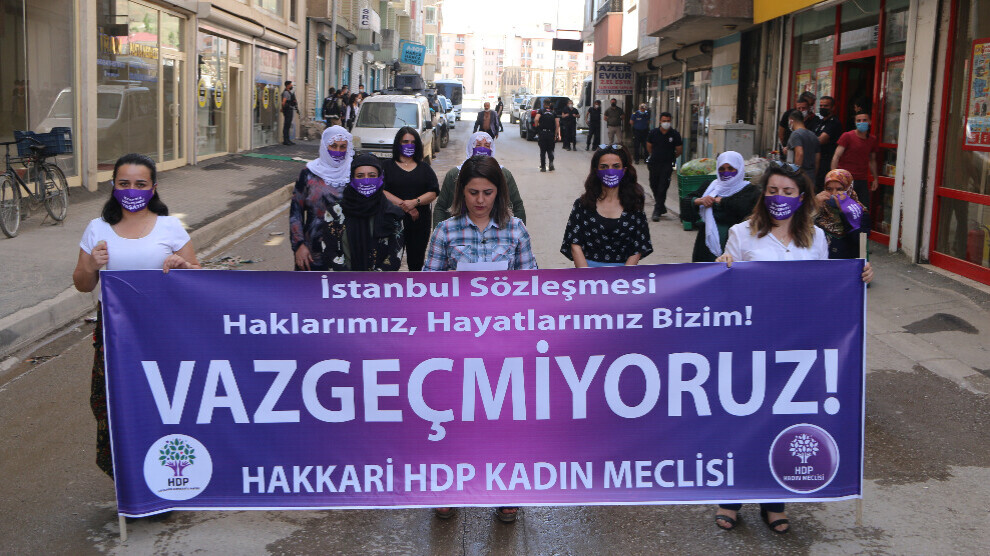 The Peoples' Democratic Party (HDP) Hakkari Women's Assembly made a press statement regarding the withdrawal from the Istanbul Convention and a child molestation case in Derecik district. The Peace Mothers and the HDP Provincial Organization executives participated in the event.
HDP Women's Assembly member Selcan Saygı read out the press statement in front of HDP Hakkari Provincial Building.
"The Istanbul Convention is not a convention that only concerns women. It also protects children from child molestations," she said.
Saygı noted that femicide and violence against women have been on the rise in Turkey.
"To cover up violence, harassment and rape is to be a partner in crime. Femicides are political. Women will continue to insist that they want to be active in public spheres. The Istanbul Convention is ours; we will not give it up," she stressed.
Saygı recalled that a 4-year-old child was sexually assaulted by a person named Tacettin G., in the Derecik district of Hakkari on May 18.
"Opinion leaders" are covering up the incident and many similar cases," she added.