HDP Women's Assembly and TJA members invite women to Diyarbakır'rally on Saturday
HDP Women's Assembly and TJA members delivered leaflets in Siirt and Batman inviting everyone to women's rally to be held in Diyarbakır Station Square on Saturday, 16 October.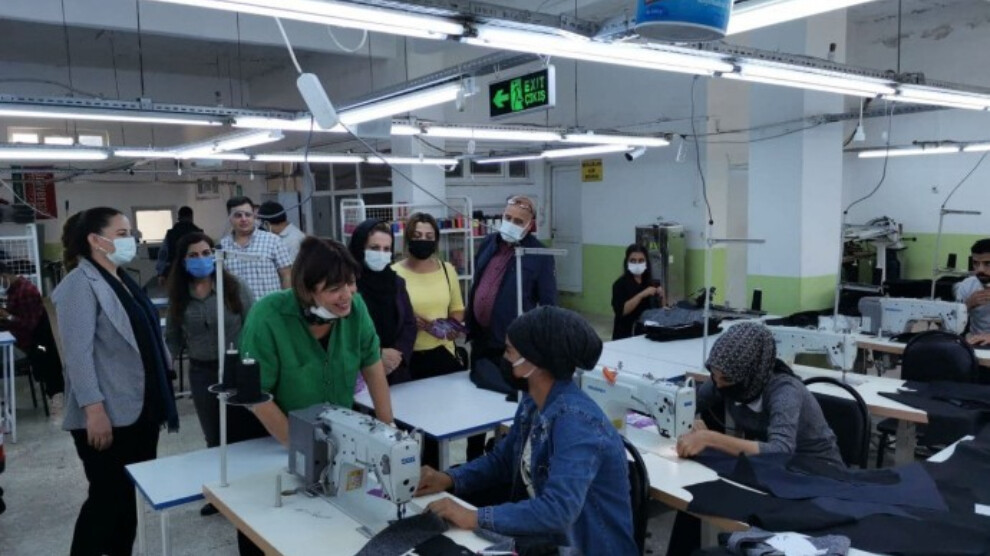 A rally will be organised by the Free Women's Movement (TJA) and the Peoples' Democratic Party (HDP) Women's Assembly in Diyarbakır on Saturday under the slogan "Enough with racism and sexism, now is the time for women's freedom".
HDP Group deputy chair Meral Danış Beştaş was in Siirt and invited HDP Women's Council members and TJA members to the rally. While meeting with women in Şemsıka, Beştaş made a short speech and called for participation in the rally and emphasized the importance of participation.
After the meeting with the women in the neighbourhood, Beştaş visited the textile workers in the city and invited them to the rally.
Batman Municipality co-mayor Songül Korkmaz, who was dismissed and replaced by a trustee, also distributed leaflets together with TJA activists and HDP Batman Provincial Organization members in the market place in Cudi, in Batman inviting women to the rally.