Heseke women: Afrin will be liberated
Hesekê women have strongly reacted against the vicious and violent attacks of the Turkish state and its mercenary allies on Afrin and its people.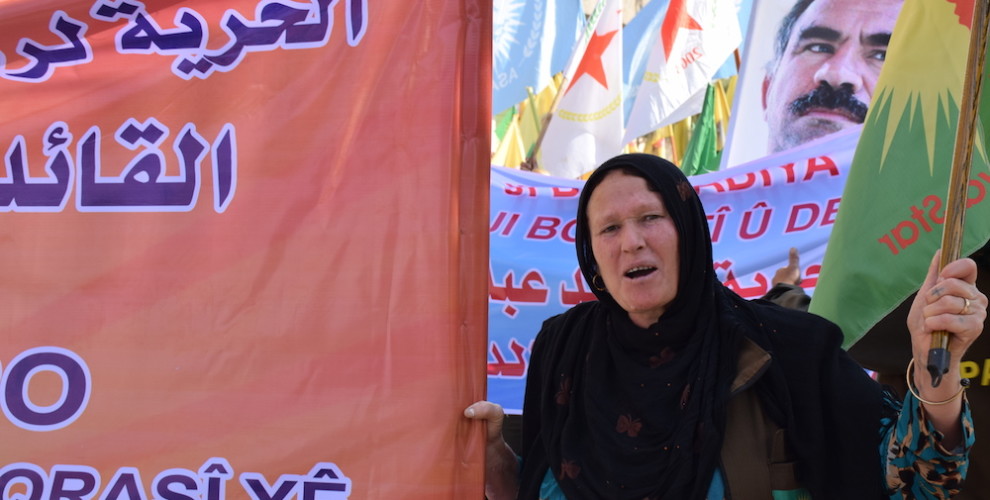 They are convinced that the region would be freed under the leadership of women. 
Nîdei Elî Salih told ANHA that women lead the society and that is why they are always the primary target of mercenaries. By targeting women, said Salih, DAESH wanted to hit the society altogether. 
"The same practices are carried out by the Turkish state. - Salih said - Afrin women, however, are bound to their land like olive trees. They will continue to struggle for living spaces".
Salih said that "Northern Syrian women will always stand beside the women in Afrin in their resistance. Afrin - she added - will be free with the power of women".
Hediye Mihemed added: "The power of our people and its will is stronger than the weapons of the Turkish state. We will Liberated Afrin from the invaders". 
Mihemed asked why "international powers keep silence in front of the brutality displayed against the women and the people of Afrin".
Jiyan Ibrahim said that the Turkish state was targeting the democratic project in Northern Syria with the attacks against Afrin but reiterated Afrin will be flourishing again thanks to the struggle and resistance of women.