IHD denounces worsening of ill women prisoners in Şakran jail
IHD members drew attention to the situation of ill prisoners and demanded the release of 11 women held in Şakran Women's Closed Prison.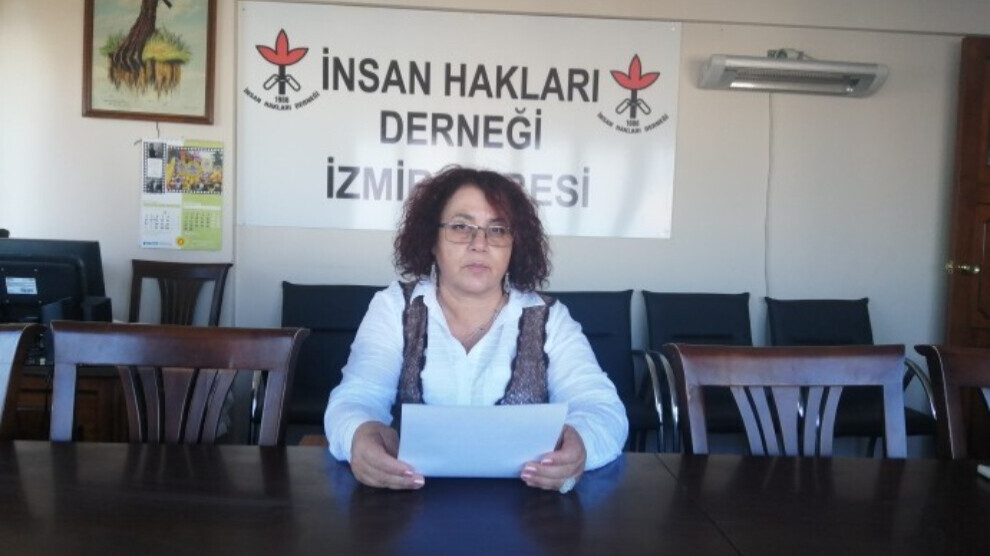 The Human Rights Association (IHD) Izmir branch Women's Commission issued a statement to mark 25 November International Day of Struggle Against Violence Against Women, drawing attention to the situation of 11 women prisoners in Şakran Women's Closed Prison.
IHD executive Cemile Karakaya said that as long as violence against women continues, the struggle for women will continue.
Emphasizing that violence against women means the imposition of a "male dominated system", Karakaya added that one of the areas where women are subjected to violence is prisons.
Karakaya said: "All practices that are not suitable for human dignity in prisons are violence. International legislation imposes positive obligations on states regarding the right to life of people deprived of their liberty. Sick prisoners should also be released because they are in the serious risk group in the event of an epidemic. Sick prisoners should be released immediately."
Karakaya shared the following information about the health status of 11 ill women prisoners from Şakran Women's Closed Prison:
"* Aygül Kapçak: She has pieces of shrapnel in her body and also gynaecological problems.
* Aynur Epli: Prolactinoma diagnosis, thyroid and stomach and intestinal problems.
* Lamia Oso: Allergic disorder thought to be caused by internal organs and spread to the whole body.
* Remzi Yardimci: Toxic Goitre, Migraine, Fatigue, Dizziness
* Hayriye Yağbasan: Connective tissue inflammation in the spine, Verfi disease
* Hatice Aslan: Chronic Asthma
* Şirin Paksoy: Goitre
* Ebru Arzu Erdal: Goitre, plaque in heart vessels
* Hayriye Özkan: Goitre
* Nuran Durak: Joint discomfort
* Fatma Özbay: Stage 3 Breast Cancer "