Istanbul police attacked the feminist march attended by thousands
Yet another crackdown on those taking to the streets in Turkey.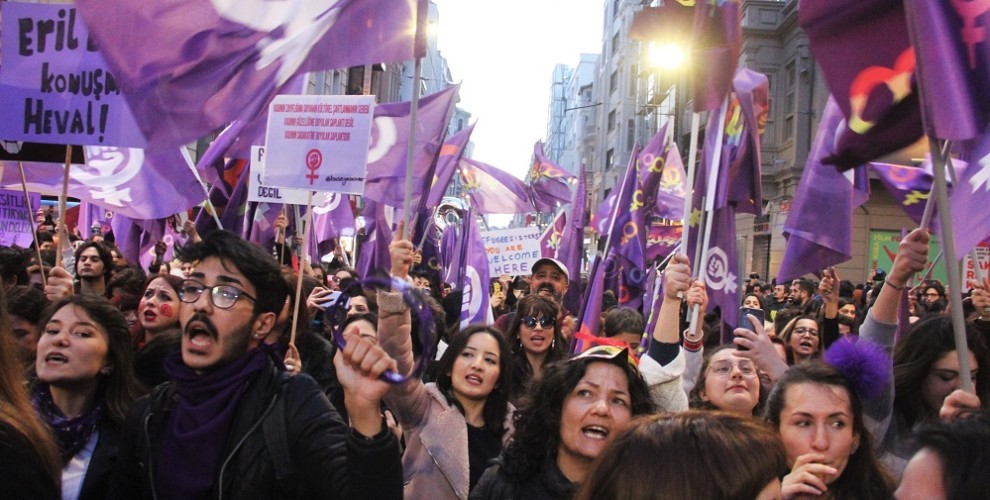 Thousands of women gathered in front of the French Cultural Centre in Istanbul's central Taksim Square to attend the "17th Feminist Night March" to mark March 8 International World Women's Day.
After laying a siege around the women in an attempt to prevent the march from taking place, police attacked the mass with tear gas in the face of women's determination to stage the march. Women are protesting the crackdown chanting slogans like "We don't keep silent, we are not afraid, we do not obey".
The women have dispersed into the side streets on Istiklal Avenue and continue their action amid a violent aggression by the police.