Jailed Peace Mother suffers heart attack
Peace Mother Makbule Özbek, who has been imprisoned since June, suffered a heart attack in the women's prison in Amed. The condition of the 72-year-old woman is critical; she is in intensive care in a hospital.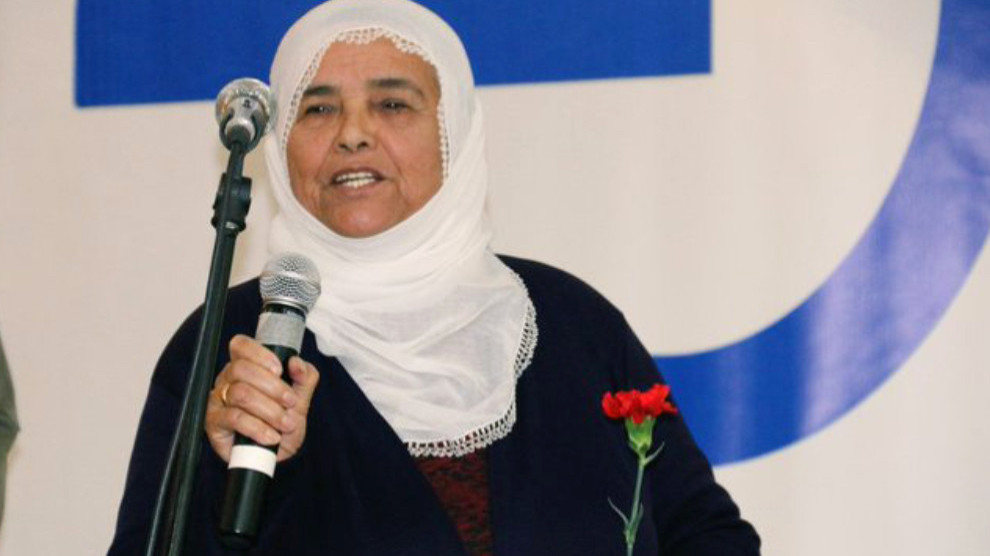 Imprisoned Peace Mother and activist of the Kurdish women's movement, Makbule Özbek, suffered a heart attack in the women's prison in Amed (Diyarbakir) on Thursday. After emergency medical treatment in the prison, Özbek was admitted to hospital. It is said that the condition of the 72-year-old woman is critical.
During a catheter intervention lasting several hours, constrictions in the coronary arteries could not be removed. Özbek's arteries were severely clogged and it was not possible to insert the inflatable balloon catheter and she will be monitored in the intensive care unit for the next 48 hours.
Makbule Özbek, who suffers from various illnesses, has been in pre-trial detention since the end of June because of accusations of terrorism. She is accused of membership in the PKK as part of an investigation against the civil society association DTK (Democratic Society Congress). In July, a complaint by the 72-year-old woman was rejected on the grounds that she was in danger of fleeing.
Who is Makbule Özbek?
It is not the first time that Makbule Özbek is in prison. The mother of six children, two of whom lost their lives in the Kurdish liberation struggle, was imprisoned for the first time in 1998 - because her children were with the guerrillas. After two and a half years she was first released from custody on remand. When the final verdict against her was reached in 2010, she had to serve another two and a half years of the total sentence of seven and a half years for alleged "PKK membership". Özbek is a founding member of the Peace Mothers Initiative, which was founded in 2001. Its members are composed of mothers of Kurdish guerrilla fighters and political prisoners, some of whom are also mothers of soldiers in the Turkish army. Their goal is to fight with all their means against the continuation of the war and for a political solution. They are not only working for peace, they are exemplary for a permanent commitment for dialogue and democratization of Turkey and Northern Kurdistan. They played a key role in various peace processes and, through their participation in the hunger strike activities for the lifting of the isolation of the Kurdish leader Abdullah Öcalan last year, they made a breakthrough possible.