Kurdish women take to the streets across Europe
The Kurdish women's movement is conducting a campaign in Europe under the slogan "Stand up for freedom and change".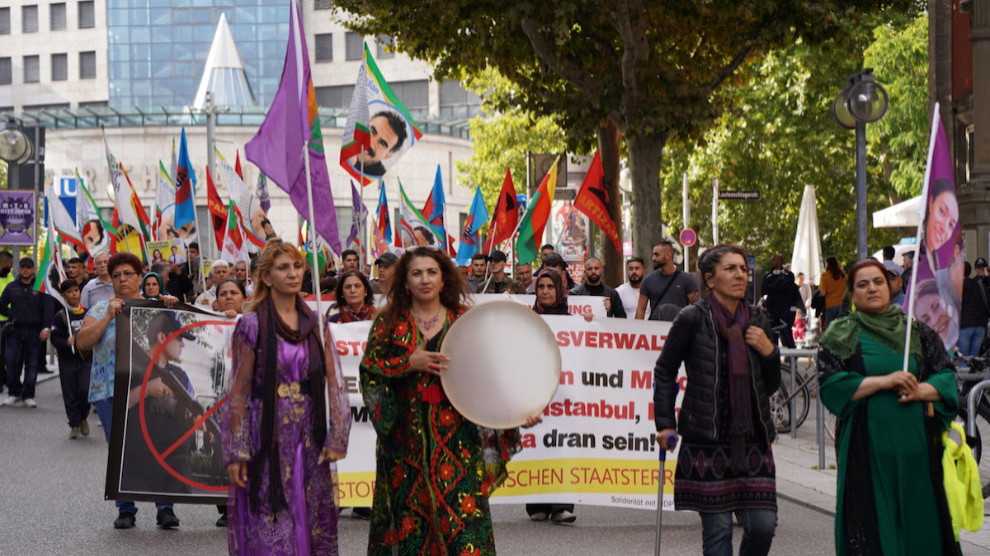 Demonstrations were organised in Cologne, Stuttgart, Copenhagen, Basel and Luxembourg and as part of the Kurdish Women's Movement in Europe (TJK-E) campaign "Stand up for freedom and change".
COLOGNE
In Cologne, Germany women marched from the cathedral to Rudolfplatz. Many politicians also joined the march where demonstrators protested the Turkish state's genocidal attacks against the Kurdish people, carrying banners commending the women's freedom struggle.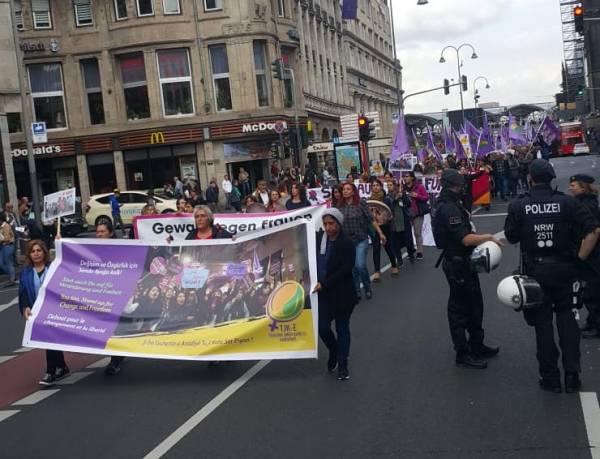 STUTTGART
In the German city of Stuttgart, hundreds staged a march in protest at the Turkish regime's seizure of the HDP-run municipalities of Amed, Van and Mardin.
The demonstrators, who covered three kilometers, were also joined by many organisations from the Solidarity with HDP Platform, including ADHK, AGİF, Alınteri, ATİK, DİDF, FCK, HDK, SKB, SYKP, Becekli Göktepe Culture and Solidarity Association, AABF, BA-WÜ, Dersim Construction Congress and MLPD.
The demonstration ended with a rally at the Schlossplatz.
COPENHAGEN
Another demonstration took place in Copenhagen where Seve Women's Council set up an information stand.
Demonstrators condemned the violence against women and the seizure of the HDP municipalities of Amed, Mardin and Van.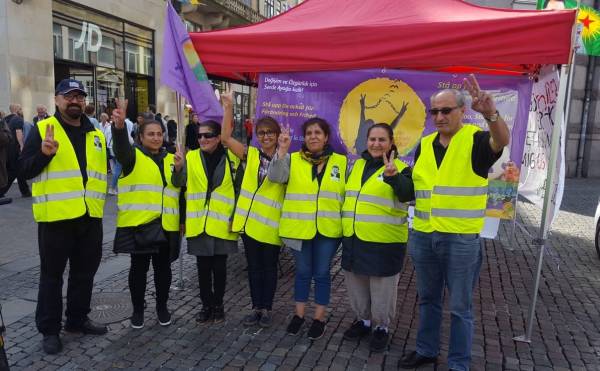 BASEL
At the call of the Switzerland Kurdish Women's Union (YJK-S) and the Rojava Committee, a demonstration took place in Basel.
Hundreds of people gathered at the Claramatte Square and demonstrated against patriarchy and occupying mentality of the Turkish state,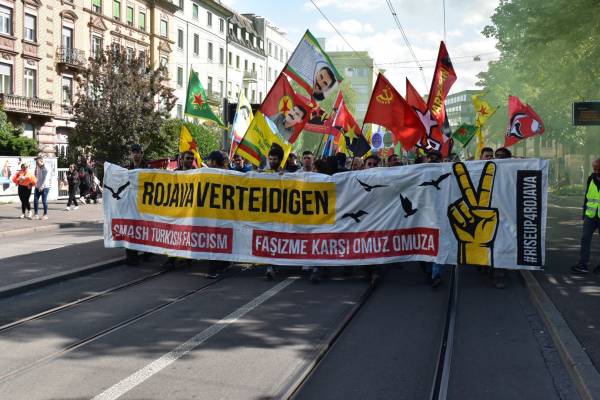 Banners carried by demonstrators read "Occupiers, get out of our lands", "No war, no occupation", "Shoulder to shoulder against fascism" and "Get your disrty hands of women".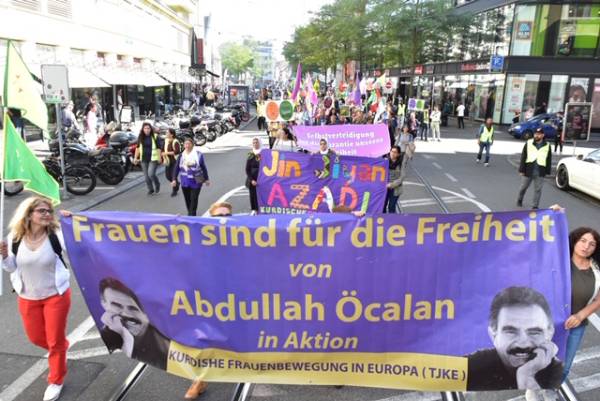 On the other hand, internationalist youth from Turkey, Kurdistan and Switzerland led a street writing campaign in protest at the Turkish invasion in Rojava. Demonstrators closed the road to traffic in Dreirosenbrücke where they held a rally.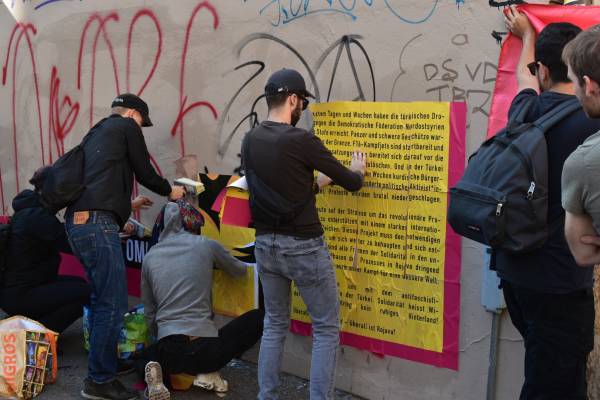 A speech made in the name of Rojava Committee said the following; "We freed Rojava, we will defend it together. We will achieve enlightenment against darkness, women's liberation against the male-dominant system and realize the oppressed peoples' hop efor a free future through internationalist struggle."
The rally ended after speeches by TJK-S and Young Struggle activists.
LUXEMBOURG
A long march was staged from the train station to the city hall in Luxembourg. Protesting the Turkish regime's seizure of HDP municipalities and occupation attacks in Kurdistan, demonstrators chanted "Fascist Erdoğan", "PKK is people and the people are here", "Fascism will be buried in Kurdistan" and "Trustees will get out of Kurdistan". Some socialist and democratic circles from Luxembourg also joined the march in solidarity.
ROME
In the Italian capital city Rome, communists organised a march in which Kurds also participated and protested against the seizure of HDP-run municipalities. Leaflets telling about the fascist policies of the Turkish state were handed out during the march.