Leyla Güven's election campaign in Amed prison
Journalist and painter Zehra Doğan has painted HDP MP candidate Leyla Güven during the election campaign in Amed Prison (Diyarbakir). The two women are in custody and are in the same cell.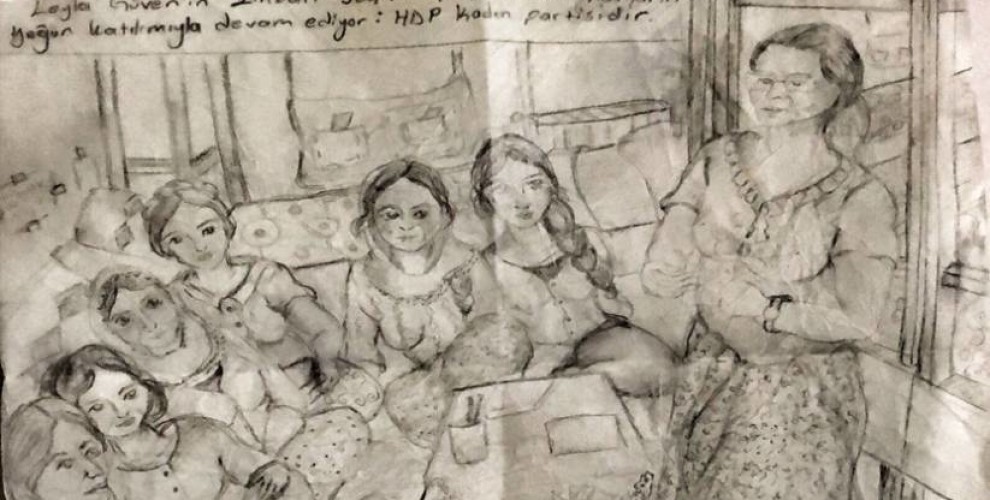 Leyla Güven is running as an MP candidate for the Peoples' Democratic Party (HDP) in the parliamentary elections on 24 June in Turkey. Like HDP presidential candidate Selahattin Demirtaş, she has to lead her campaign in prison. Her cellmate Zehra Doğan, a painter and journalist who last worked for the now-banned women's news agency Jinha, drew her in her campaign.
The painting is accompanied by an explanation: "The prison election campaign of Leyla Güven continues with high participation of women. The HDP is a women's party."