NGOs say at least 31 people killed in Iran and Rojhilat as protests for Jina Amini continue
According to Iranian state television, at least 17 people were killed by state forces in protests over the death of Jina Mahsa Amini, while civil society associations say the deaths are at least 31.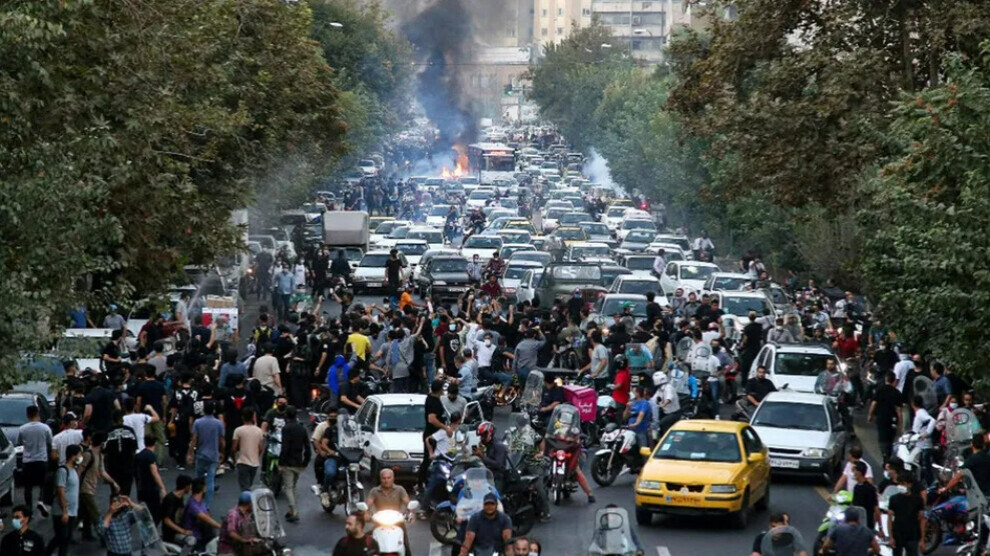 After the murder of 22-year-old Jina Mahsa Amini by the "morality police" on 13 September, the protests, which started in Rojhilat Kurdistan and spread throughout Iran, are entering their 7th day and the balance sheet is getting heavier. According to an official report released on Thursday (22 September), 7 activists and 4 policemen have been killed since the protests began.
State television, on the other hand, did not elaborate on the number of demonstrators, reporting that "17 people, demonstrators and the police, lost their lives in the events of the last few days." However, the Oslo-based NGO Human Rights of Iran (IHR) reported that at least 31 civilians were killed by state forces.
Three paramilitaries "mobilized to confront the rebels" were killed on Wednesday in Tabriz (northwest), Qazvin (centre) and Mashhad (northeast), according to Iranian news agencies. According to the same source, a member of the security forces was also killed during the protests in Shiraz (centre) on Tuesday. According to the Fars agency, 7 demonstrators were killed on Wednesday.
Iranian authorities reported that six demonstrators have been killed on Wednesday since the protests began, four in Kurdistan (northwest) and two in Kermansha (northwest), where Jina Amini lived.
Iranian officials denied security forces were involved in the protesters' deaths.