'Our struggle will continue until we stop women murders'
The We'll stop Women Murders Platform and Women's Assemblies organized an action and march in Kadıköy İskele Square to mark 25 November, International Day of for the Elimination of Violence against Women.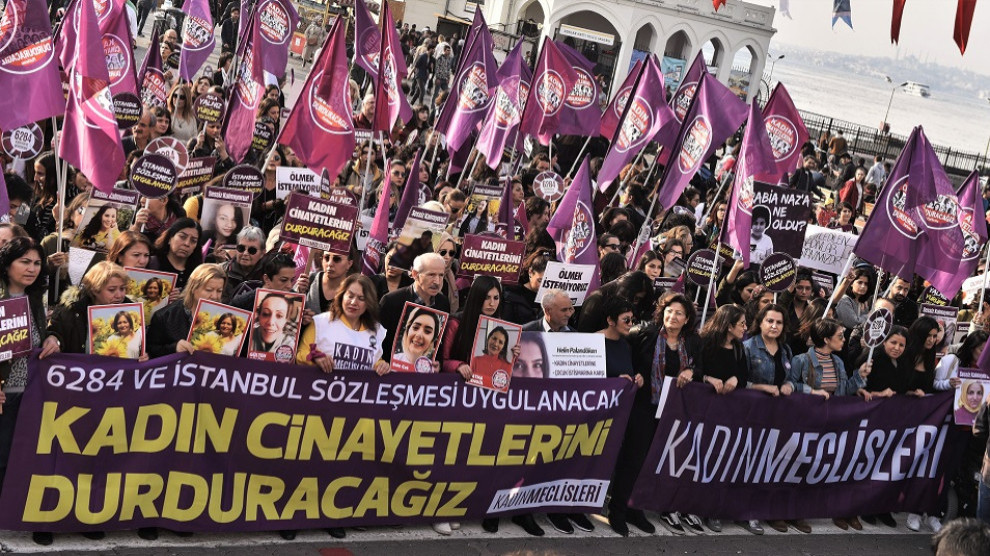 Thousands of women rallied in Istanbul to demand the end of violence against women.
Dilber Sünnetçioğlu spoke on behalf of the Women's Assembly. She underlined that women are aware of the pressure that men want to build on their lives. Sünnetçioğlu emphasized that the killings of women can be prevented by the implementation of the Istanbul Convention and the Law No. 6284 on protection and the immediate termination of sexist policies.
Sünnetçioğlu said: "We want to live free, equal and in peace. Women continue to fight for a future where they can live freely and children can laugh."
Murdered Muhterem Göçmen' older sister Cigdem Evcil, stressed that all women want is the implementation of existing laws. Evcil pointed out that the AKP government insisted not to hear these demands. "We want real justice, not public spots on television."
Gülsüm Kav, spokeswoman of the We will stop Women Murder Platform said: "Our struggle will continue until we stop women murders."