Peace Mothers salute HDP deputy Güven's hunger strike
HDP jailed Hakkari deputy Leyla Güven has launched a hunger strike against unlawful arrests and isolation of Abdullah Öcalan.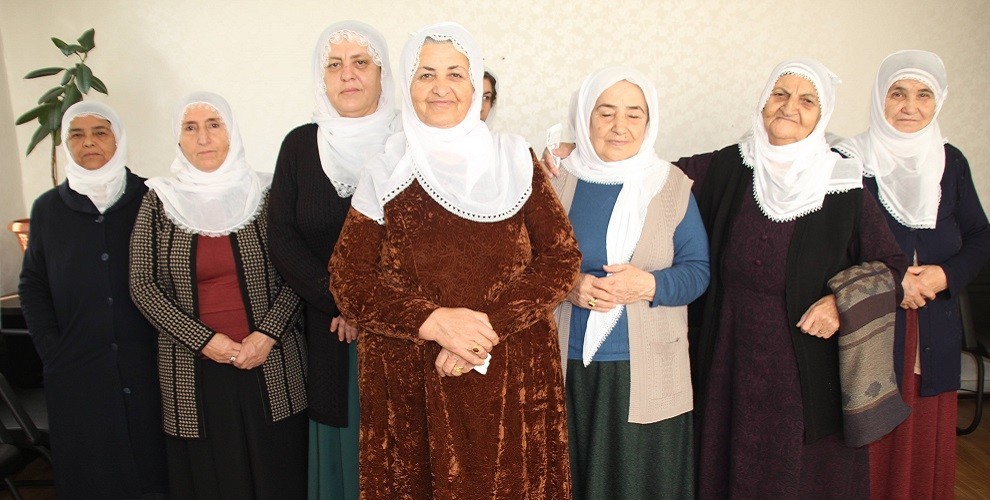 Amed (Diyarbakır) Peace Mothers Council held a press conference about the indefinite hunger strike launched by the Democratic Society Congress (DTK) Co-chair and HDP Hakkari deputy, Leyla Güven.
Speaking at Council building, Peace Mothers Council Member Havva Kıran said that it is urgent to free Leyla Güven from prison. She added that the HDP deputy represents the will of the Kurdish people.
Kıran reminded that CHP deputy Enis Berberoğlu has been released. "What is this if not fascism? Why has Leyla Güven been unjustly kept in prison for so many months? Her only crime is to stand beside the Kurdish people".
Kıran said that the Peace Mothers saluted the hunger strike Güven has embarked on and added: "The decision taken by the Hakkari deputy is an honorable decision. Yesterday a Kurdish politician has done what she has to do and has sided with her people, and step up her struggle"
Kurdish women, added the Peace Mother, "have never bowed to fascism. The State must free Güven as soon as possible".