Preparations underway for demonstrations to mark the anniversary of the killing of Jina Amini
On the anniversary of the killing of Jina Mahsa Amini by the Iranian morality police and the beginning of the "Jin, Jiyan, Azadî" uprising in Iran on 16 September, solidarity actions are called for worldwide.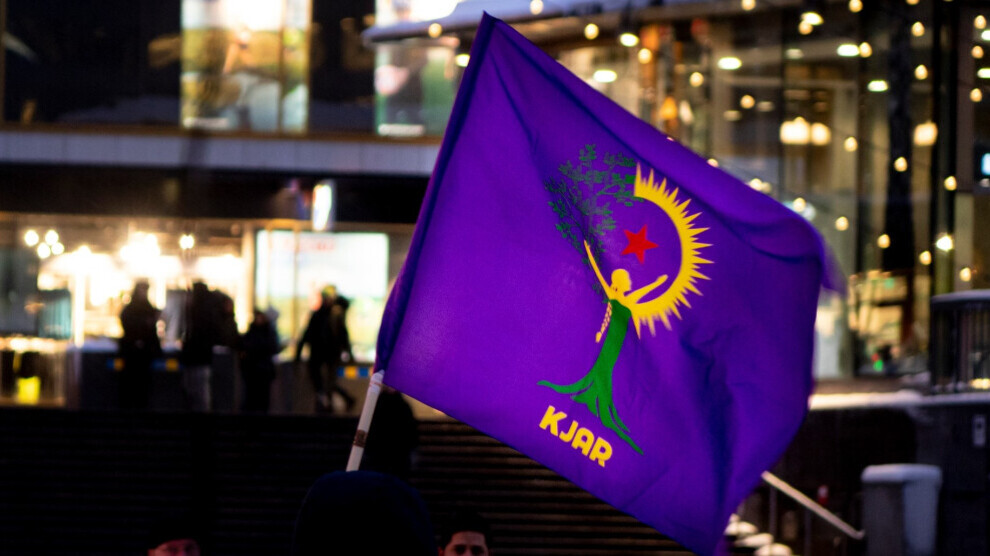 The "Jin, Jiyan, Azadî" revolution is the largest wave of protests that the Islamic Republic of Iran has seen since its founding in 1979. The trigger was the killing of Jina Mahsa Amini while in police custody. The 22-year-old Kurdish woman from Seqiz died on 16 September 2022 in a hospital in the Iranian capital Tehran. Before that, she had been arrested by the so-called morality police and beaten at a police station. The women-led uprisings spread from Rojhilat, the eastern part of Kurdistan, to all of Iran in a few weeks.
A year after the murder of Jina Amini, demonstrations will take place worldwide. The European organization of the Community of Free Women in East Kurdistan (Komelgeha Jinên Azad a Rojhelatê Kurdistan, KJAR) called for participation in the solidarity actions to be organized in various cities.
The joint appeal from various organizations said: "Almost a year has passed since the Iranian state assassination of Jina Amini and the beginning of the revolutionary uprising of the people of Iran for freedom, to overthrow the Islamic Republic and to overcome all oppression, tyranny, discrimination and exploitation. During that time, the Islamic Republic's criminal rulers have imprisoned tens of thousands of protesters, killed more than 500 people."
The statement added: "Despite all the repression and countless crimes committed by the regime, women, the queer community, the feminist movement, workers, students, oppressed peoples, teachers, writers, journalists, pensioners, nurses, farmers and environmental activists continue to fight against oppression, discrimination, inequality, injustice, the compulsory hijab, gender and sexual discrimination and environmental degradation."
The statement continued: "From 16 September 2022, 'Jin, Jiyan, Azadî' became the slogan of a nationwide popular uprising for justice, freedom, equality and to overthrow religious rule and all structures of exploitation and injustice.
On the anniversary of the assassination of Jina Amini, demonstrations will be organized in many cities around the world on Saturday, 16 September 2023. We invite all freedom-loving people, all associations and organizations of women, students and workers, all environmental and human rights activists to attend our worldwide actions. Jin Jiyan Azadi! Down with the Islamic Republic! Resistance, solidarity, equality, liberation!"