"Sakine Cansız gave strength and morale to the women in Rojava"
After her release from prison in Turkey, Sakine Cansız went to Rojava in the early 1990s. Necah Gulo, who lost her husband, her son and a daughter-in-law in the liberation struggle, tells of her encounter.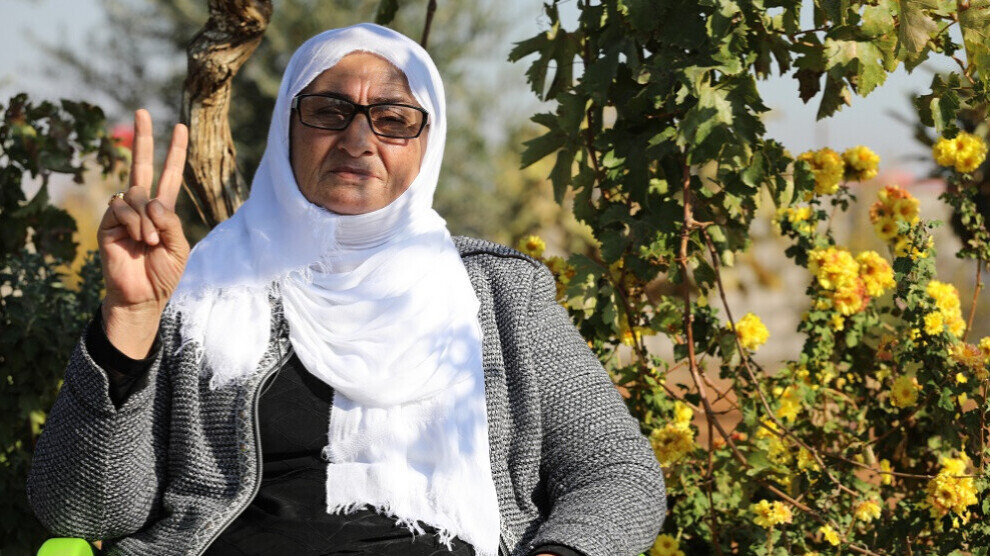 Necah Gulo lost her husband Mustafa and a daughter-in-law in the Kurdish liberation struggle, while her son Mazlum was killed by a Turkish killer drone in Qamişlo in November. On the anniversary of the murder of Sakine Cansız (Sara), Fidan Doğan (Rojbîn) and Leyla Şaylemez (Ronahî) by the Turkish secret service MIT in Paris on 9 January 2013, Necah Gulo, a contemporary witness from Rojava, spoke to ANF about her encounter with PKK co-founder Cansız when she came to Rojava via Europe after twelve years in prison in Turkey in the early 1990s.
Gulo said: "She was a woman from Dersim with red hair and could hardly speak Kurdish, mostly she spoke Turkish. Most of all she worked with women. She was more concerned with that than with the Kurdish liberation struggle. At that time, we took care of our own work, we did our daily chores. The more Abdullah Öcalan's ideas spread, the more women there were in the liberation movement. When Sakine Cansız came to Rojava, she gave strength and morale to the women. She played a big role in educating women."
The second time she met Sakine Cansız was in a camp in December 1997, said Necah Gulo and continued: "At that time, Abdullah Öcalan had called people from the population together. He spoke about the attitude of men and said that women must organise and educate themselves. In this context, he asked Sakine Cansız to write a book about women's struggle. She was his comrade and the fighting companion of all women. Her fighting history represents great strength."
Sakine Cansız's resistance in prison and in the mountains is known well, Necah Gulo noted and added: "She also participated in political work. Nothing could stop her. She constantly educated and developed herself. Today, she is a symbolic figure not only for Kurdish women, but for women worldwide. Her murder is proof of the Turkish state's fear of Kurdish women's struggle. However long it takes, we will continue her struggle and avenge her."