Saturday Mothers: 24 years of fight for justice
Twenty-four years ago, the Saturday Mothers took to the streets for the first time in Istanbul to protest the enforced disappearance state practice.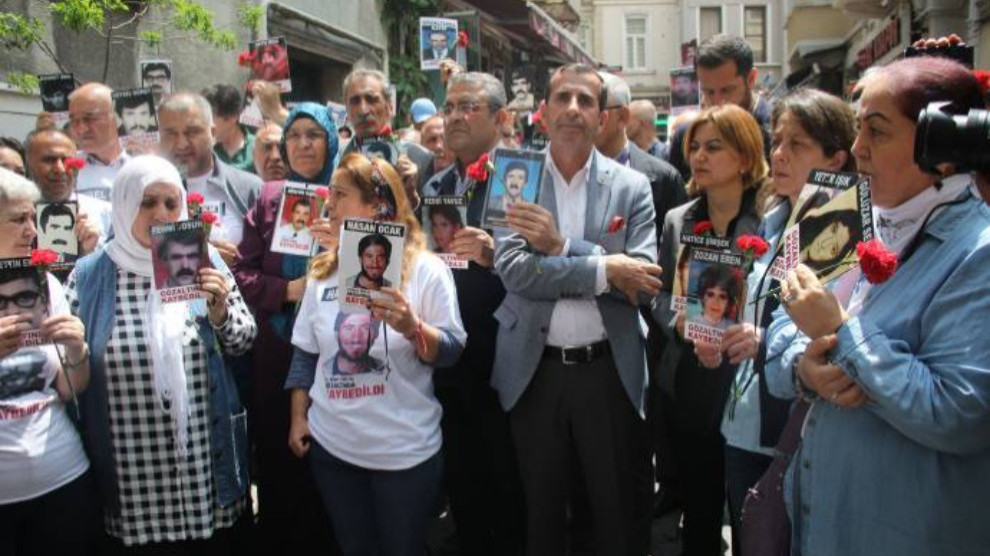 Saturday Mothers in Istanbul took to the streets for the 739th week today to ask the whereabouts of their relatives who disappeared in state forces' custody and to demand a punishment of the perpetrators.
Twenty-four years ago, on May 27, 1995, mothers first moved to Galatasaray Square in the center of Istanbul to protest against the widespread practice of murdering people in custody and making the bodies disappear.
Since last year, the Galatasaray Square is sealed off by the police every Saturday to stop the action of the mothers. The women and their supporters therefore hold their weekly sit-in in a small side street in front of the Istanbul branch of the Human Rights Association (IHD). Every week another case is presented, especially from the 1990s, when the act of "disappearance" was particularly prevalent.
Today, speeches were made on the occasion of the 24th anniversary, in which relatives of the disappeared announced they would never give up their fight for justice. "If we do not give up, the good will win," said Maside Ocak, whose brother Hasan Ocak disappeared in 1995 after his arrest by the Turkish state forces.