Swiss Kurdish Women's Movement holds its 7th congress in Zurich
The Swiss Kurdish Women's Movement (YJK-S) held its 7th congress in Zurich with the slogan "Let's organize against occupation attacks and massacres of women".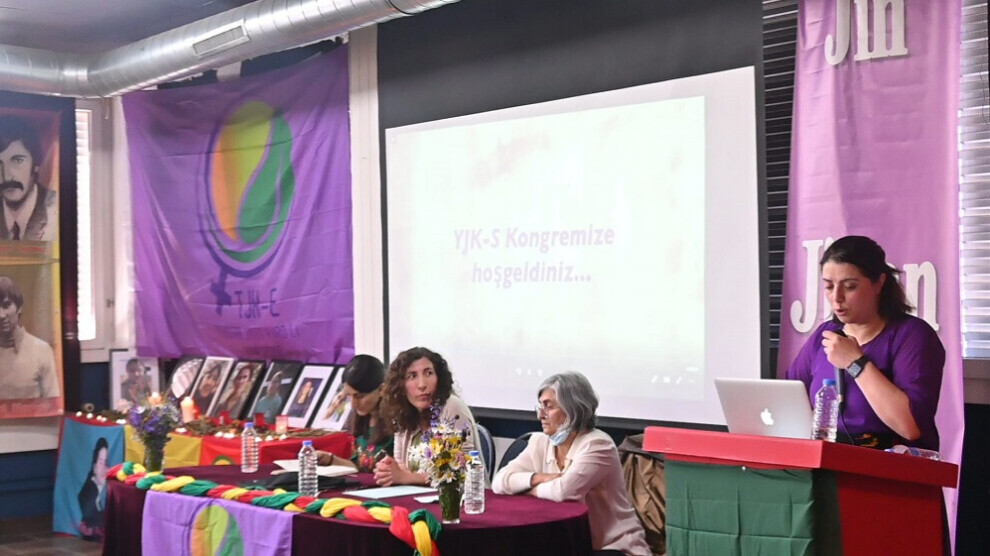 Following the congresses of women's councils, communes and initiatives in Switzerland, the umbrella organization YJK-S held its 7th congress. Hundreds of delegates joined the assembly.
The congress, which started with the election of the chair, continued with a minute silence in memory of the martyrs of the resistance in Zap, Metîna and Avashin and the Kurdistan Freedom Struggle.
Zozan Derik made a speech on behalf of the European Kurdish Women's Movement (TJK-E). The writings and thoughts of Kurdish people's leader Abdullah Öcalan on women's freedom were presented.
Evaluating the political developments, Derik drew attention to the initiative launched with the slogan "Metina, Zap and Avashin everywhere, against occupation and genocide. Dem Dema Azadiye" and the resistance of Baze Zagrose, and said: "For the last 40 years, the free Kurdish women who have been walking in the footsteps of President Öcalan have been fighting hard to defend their values and free Kurdistan. For this cause, our women friends fall to the ground every day. It is our promise to the martyrs that we will make their dreams come true."
The Peace Mothers addressed the delegates and the report on the work covering a 2-year period was read and discussed.
The congress continued with the election of the YJK-S spokespersons, after which a discussion took place about the work to be carried out in order to respond to the process in the new period.