Syria Women's Council opens office in Manbij
The decision is in line with the Congress decision to open offices all over Syria.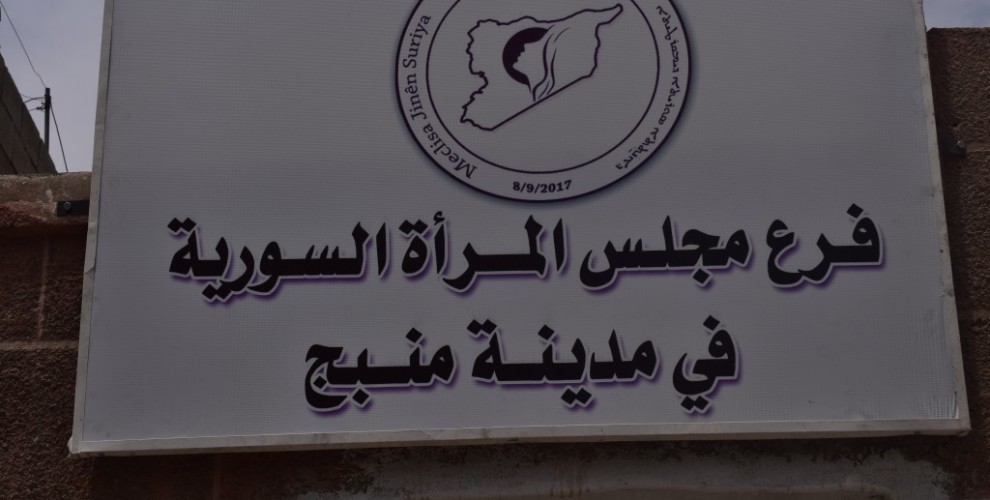 A delegation from the Syrian Democratic Council (MSD) opened an office of the Syria Women's Council in Manbij. Women from Manbij institutions joined the event.
Speaking at the opening ceremony, Lina Berekat, spokeswoman of the Syria Women's Council, reminded that in its First Congress, the Syria Women's Council had taken the decision to open offices everywhere in Syria.
The opening of the office in Manbij, said Berekat, aimed at organising women and helping them to take part in all the administrative institutions.
Speaking on behalf of the Democratic Syria Council's Women's Bureau, Ilham Omer said that opening an office in Manbij was a big step and added that the office will be a center for women to organize and play their roles more strongly.
Manbij city administration in their speeches also celebrated the representatives of the Syria Women's Council for opening the office in Manbij.