The 7th Ivana Hoffmann Festival held in Duisburg
A message of struggle against imperialism and colonialism was given at the Ivana Hoffmann Festival, which was held for the 7th time this year in Duisburg.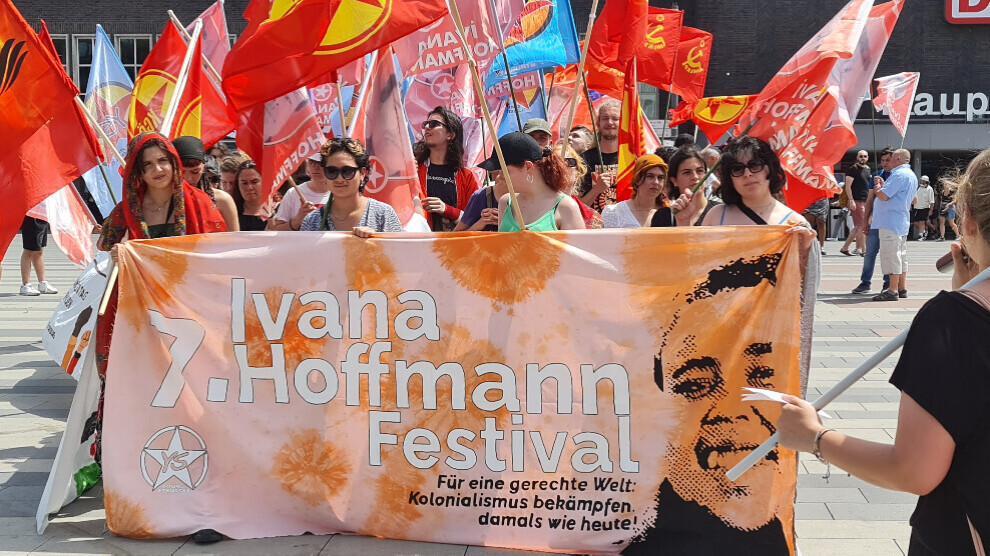 The 7th annual festival was held in Duisburg. The festival is dedicated to the MLKP internationalist Ivana Hoffmann, who died in the war against ISIS mercenaries on 7 March 2015 in Til Temir, Rojava.
The slogan of the festival was "a call to struggle against imperialism and colonialism".
A large crowd gathered in front of Duisburg central train station and held a rally. After the speeches, the crowd marched some 2.5 km to the festival area.
Compania Batalcan, Dilan Çelik, Hozan Cömert, Junie, Kirvem Erdal, Zynik and music groups from different countries took the stage, while Ivana Hoffmann's mother, Michaela Hoffmann, addressed the crowd.