"The foundation in Berfin's name will give hope to more Berfins"
Women are working to establish a foundation in the name of Berfin Ozek, who suffered an acid attack in Iskenderun.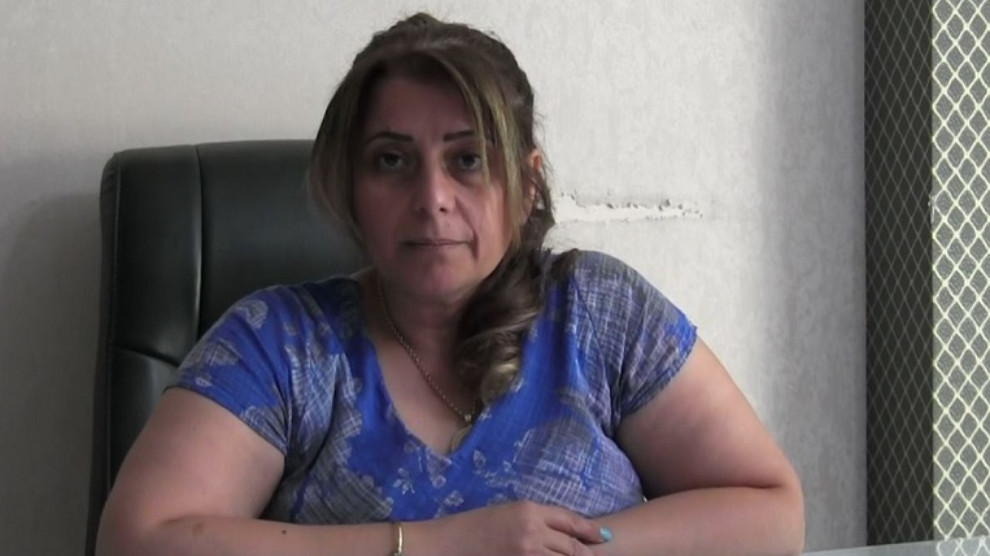 Lawyer Mehtap Sert spoke about the foundation to be set up: "The foundation will reach out to women subjected to violence, support them and fight alongside them. There will be legal, psychological and material support for women in the foundation."
Berfin Ozek had suffered an acid attack by her long time stalker Ozan Celtin as she was returning home from school in Hatay's Iskenderun district. Now, women in Hatay are preparing to establish a new foundation for solidarity with all women subjected to violence.
Lawyer Mehtap Sert spoke about the details of the foundation.
Sert said the Ozek case is handled as a political attack, and that they as the Hatay Women's Platform take it upon themselves to handle the case as a duty. 
"Berfin is unfortunately in a worse condition than the photos show. Because the burn on her face is not a regular burn, it is chemical, so it continues to grow. For that reason, treatment had to start as soon as possible. But state policies on health and their stance regarding violence against women resulted in the state considering Berfin's issue to be a cosmetic matter, and as such, social security didn't pay for her surgeries," said Sert and added that they have already submitted to the Iskenderun district governorate the documents to launch a fundraising campaign.
Lawyer Sert said the state is processing the matter slowly in a deliberate manner, which means Berfin's burns continue to get worse.
The women are trying to reach out to the ministry through creating awareness on social media and to garner public support. Sert said: "We are working to ensure that the state supports women more in the health area. All treatment a woman receives after being subjected to violence must be covered by the state. A woman getting a rhinoplasty after a man broke her nose, and laser treatment for the permanent bruising due to battery, for instance, are not cosmetic but medical operations."
Sert said the generated publicity has resulted in support pouring in from many individuals and institutions, and a private hospital has offered to handle the surgeries free of charge: "We have been working to both conduct Berfin's campaign and to reach out to as many people as possible. During this time, some money was raised for Berfin with contributions big and small from many people. The money continues to come. So we decided to set up a foundation in Berfin's name to make sure the donations don't go elsewhere or be misused."
The foundation will take on the educational expenses of Berfin, who completely lost sight in one eye and can see 50% out of her other eye, and many more Berfins will benefit, said Sert and added: "We call on everybody to contribute to the foundation both for legal support and other ways."