Three TJA activists detained in Amed
For two days, three activists of the Kurdish women's movement TJA have been in police custody in Amed. The background is unclear.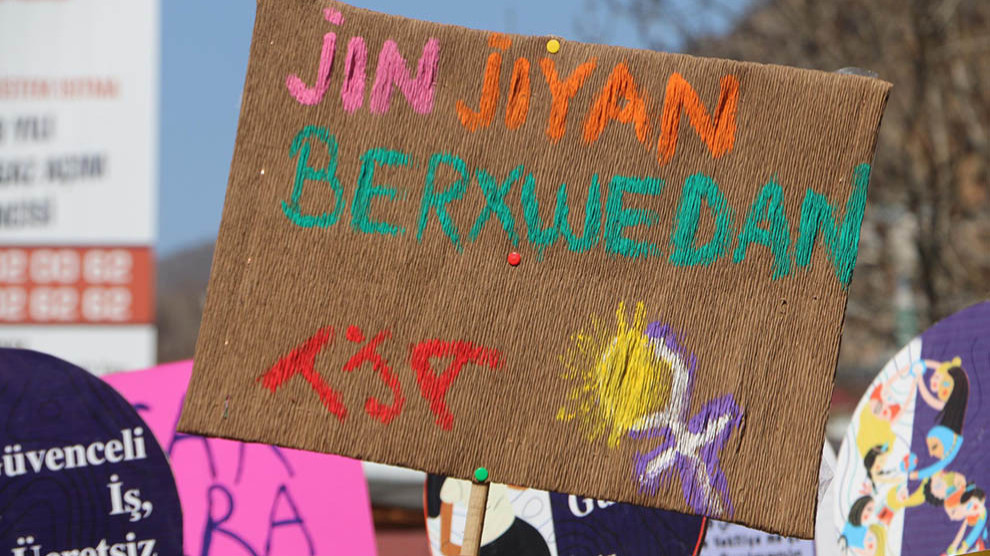 As it became known only yesterday, three activists of the Free Women's Movement (Tevgera Jinên Azad, TJA) have been in police custody in Amed (Diyarbakir) in Northern Kurdistan since Monday. It is reported that Derya Arslan, Ayşe Ekinci and Derya Moray were arrested on Monday around noon and brought to the police headquarters in Diyarbakir to be questioned as accused in a preliminary investigation. However, the background is completely unclear.
The women's movement is a thorn in the Turkish government's side and therefore a target of particular repression. On the one hand, this is due to the misogynist reactionary self-image of the AKP/MHP regime, but on the other hand it is also due to the fact that women are the leading force in the democratic opposition in Turkey and Northern Kurdistan. Again and again tens of thousands of women take to the streets despite severe repression for democracy and against anti-women legislative projects, such as impunity for rapists of minors when they marry their victims. In addition, the trustees appointed to the Kurdish cities have had all municipal women's institutions closed. Counseling centers, self-organized help services, and emancipatory women's organizations in general become the target of repression on a daily basis.
TJA activist tortured by police during arrest
Rojbin Çetin, another TJA activist, was arrested in Mardin on July 7. The case caused a stir because the former mayor of Van's Edremit district was tortured by the police in her apartment in Amed when she was arrested. This was documented by photos her lawyer was able to take during a client interview.
The torture procedure lasted three and a half hours. After the door was broken open by the police, two dogs were first set loose on Rojbin Çetin. The activist was bitten in both legs. The police put a gun to her head, beat her and kicked her, stripped her half-naked and took pictures of her.