TJA activists in Hasankeyf: Defending nature and culture
As part of the 'We Defend ourselves' campaign, the women's movement TJA has drawn attention to the parallels between femicides and the targeted destruction of culture and nature in Hasankeyf. Both are part of the prevailing war policy.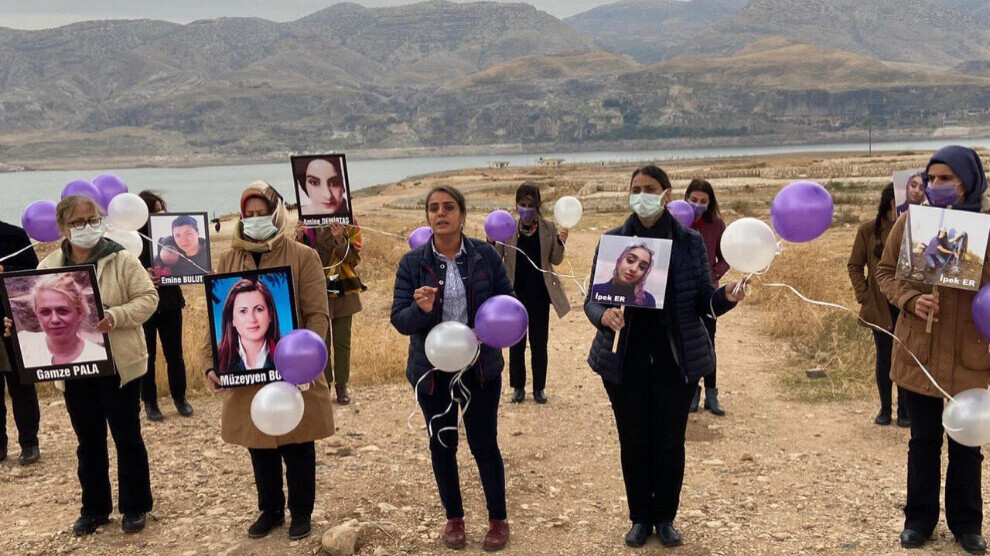 The Free Women Movement (Tevgera Jinên Azad, TJA) organized a protest in Hasankeyf against the destruction of nature and culture. As part of the 'We Defend ourselves' campaign and the actions organised for 25 November, International Day of Solidarity and Struggle Against Violence Against Women, activists gave a speech in front of the historic site in the northern Kurdish province of Batman. Among the speakers were HDP MPs Ayşe Acar Başaran and Feleknas Uca.
Ayşe Acar Başaran, spokeswoman for the Women's Council of the HDP, pointed out that women not only have to fight against femicides. "In addition to attacks on women, - she said - the government's war policy includes attacks on our history and culture. Hasankeyf is an example of this war. The rulers want to erase the history of a people and destroy the environment."
The activists remembered the victims of femicide with photos of Ipek Er, Müzeyen Boylu, Gamze Pala, Amine Demirtaş and Emine Bulut and, at the end of their action, let purple balloons fly over Hasankeyf.