TJA spokeswoman Ayşe Gökkan released from custody
TJA spokeswoman Ayşe Gökkan has been released from custody on condition of judicial surveillance. The case against her is still ongoing.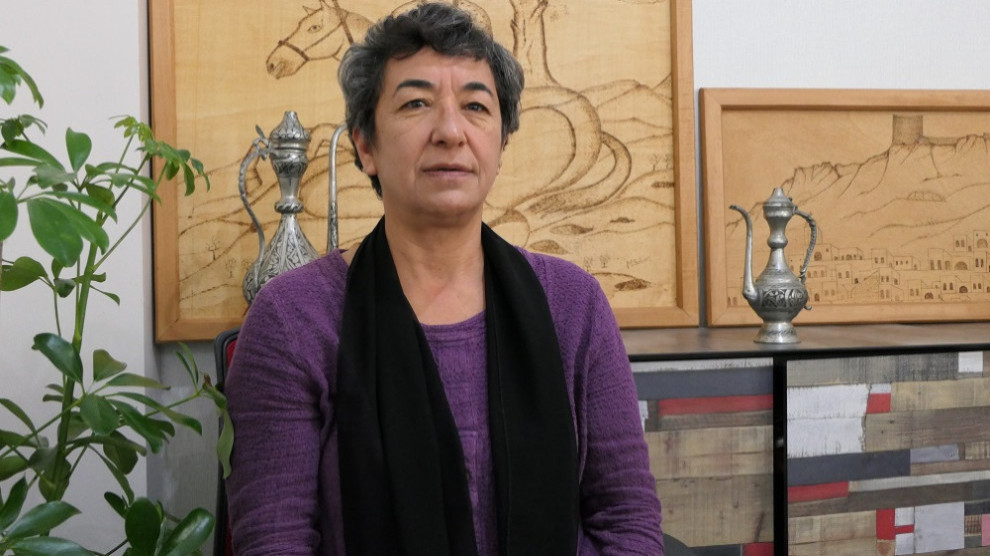 The spokeswoman of the women's movement TJA (Tevgera Jinên Azad), Ayşe Gökkan, who was arrested five days ago in Amed (Diyarbakir), has been released. The Kurdish activist had been arrested in her apartment on Tuesday in the course of the ongoing repressive attacks against the Kurdish women's movement.
Of the 28 women arrested in the course of the terror proceedings of the Diyarbakir public prosecutor's office, 23 have been released from custody. Five women were remanded in custody as members of a terrorist organisation and transferred to prison. The released women must report regularly to the Turkish authorities and are under surveillance.
Ayşe Gökkan was the last to be released because another case is pending against her by the public prosecutor's office in Antep and she was heard on this case via video conferencing in the Amed Courthouse. Registration requirements were also imposed in these proceedings. Born in 1965, the journalist was elected mayor of Mardin's Nusaybin district in 2009 with 83 percent of the vote and has been active in the Kurdish women's movement for many years. In February 2020 she was elected spokeswoman of the TJA.