TJK-E calls on women to attend march in Düsseldorf on Saturday
TJK-E called on women to attend the march which will take place in Düsseldorf on Saturday 25 June.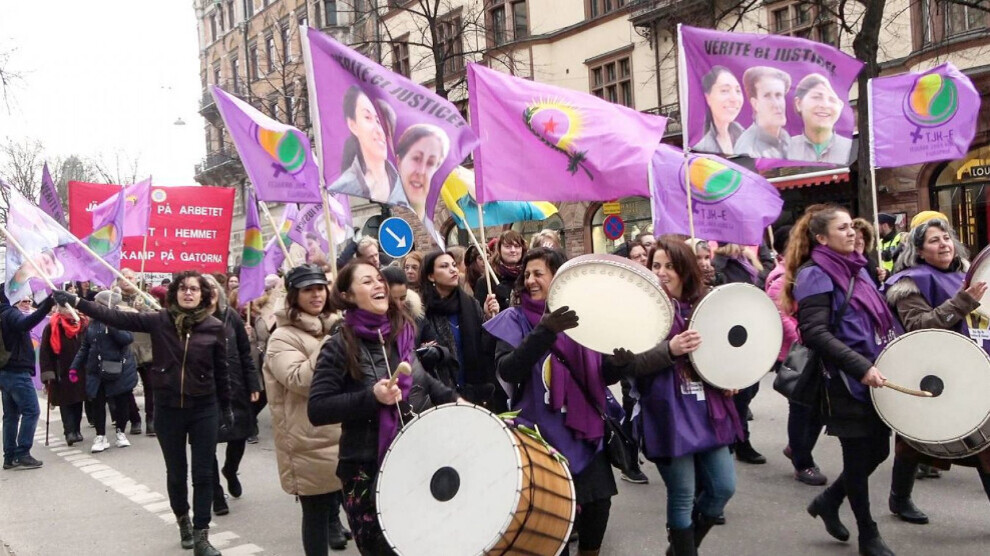 In a written statement, the European Kurdish Women's Movement (TJK-E), said: "The invasion attack launched by the Turkish fascist state against Zap has completed its second month. The target of the attack is the Kurdish guerrilla's resistance. Even if the balance sheet of the war is enough to reveal the level of the conflict, Europe remains silent about it."
The statement continued: "According to the war balance sheet, 2065 aircraft attacks, 1493 helicopter attacks, 779 chemical attacks were carried out by the Turkish state in the Medya Defense Areas in just two months. Women guerrillas are displaying a relentless resistance."
The statement added: "Every Kurd, all women fighting for freedom, all segments fighting for the democratization of Turkey and the Middle East, European friends should be defending the resistance carried out by guerrillas in Zap."
TJK-E called on everyone to attend the Düsseldorf on Saturday 25 June saying: "Now is the Time to Defend Kurdistan."