Turkish ISIS jihadist: Everything was so expensive in Turkey
Fatma Yildiz joined the ISIS because she wanted to live according to the Koran and life in Turkey was too expensive. She has been married four times in Syria and her four children are dead.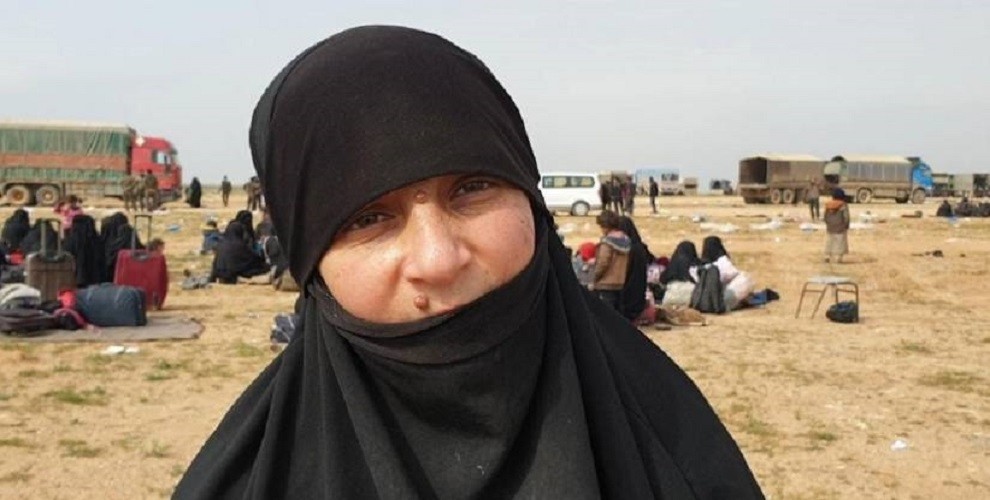 The caliphate of the terrorist militia "Islamic State" is history. In the East Syrian city of Deir ez-Zor, the Islamists are pushed back to a small area. It is only a matter of time before the Syrian Democratic Forces (SDF) announce their military victory over the ISIS.
In the past few days, hundreds of jihadists and their families in al-Bagouz have surrendered to the SDF. What the ISIS mentality has done in women's thinking is shown by the statements they made after their surrender. One example is Fatma Yilmaz from Turkey. "I joined ISIS because I wanted to live according to the Koran," she says, and adds that living in Turkey was so expensive.
The 44-year-old woman was already in jihad with her first husband in Afghanistan. After the death of her husband, she went to Syria with her four children five years ago. Here she successively married four other Islamists. For Fatma, life in the ISIS caliphate was a disappointment, as she herself states: "I joined the ISIS to live according to the Koran. After two to three years, I realized that many things were different. We women were only in the house. I have seen that people's religious feelings have been used. Over time, many things got mixed up. Yes, ISIS has used religion as a means to an end."
Asked if she was aware that thousands of Yazidi women and children were kidnapped and raped by ISIS, Fatma replies, "I've heard about it. I do not know many things because I'm a woman. Women belong in the house."
She persistently reiterates that she has only gone to Syria to live according to Islam. She has lost her four children and now wants to go back to Turkey. About her children she says, "They have become martyrs for Allah (God)." She calls her trip to Syria " hegira", referring to the transfer of the Prophet Muhammad to Medina in 622.
Like many other jihadists, Fatma Yildiz says that crossing the border from Turkey to Syria was easy. "Life in Turkey was very expensive. I could not pay my electricity and water bills. We were told that everything is free in Syria. I have contacted some sisters. With our children we crossed the border comfortably. First I came to Jarablus, from there to Raqqa and Tabqa and finally here. Here I married four ISIS jihadists."
Striking in Fatma's description is above all her serenity. A sense of guilt is not recognizable.