Women call on the international community to stand up for Afrin
Rojava Jinên Azad ân Socialist call on women all over the world to stand up for Afrin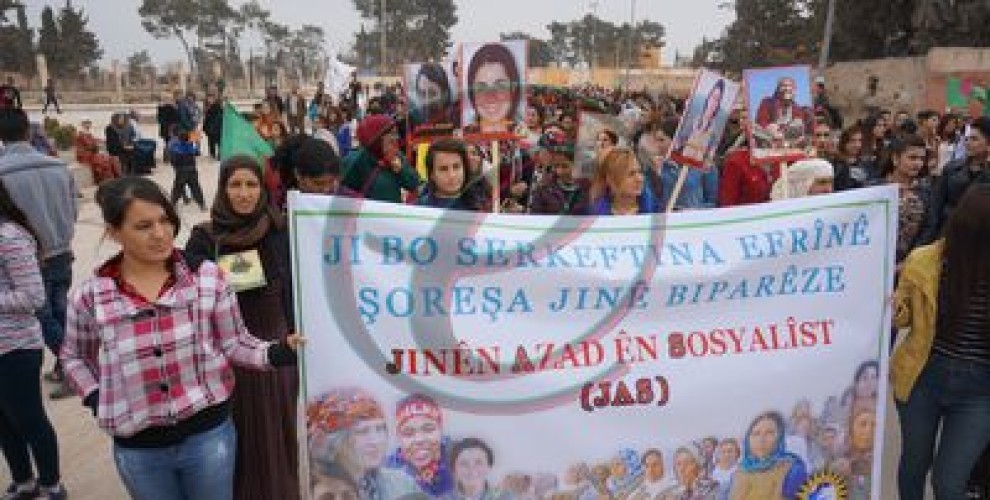 Rojava Jinên Azad ân Socialist (JAS) said in a written statement on Tuesday that "the current state of oppression, colonialism, brutal male violence in Afrin is carried out by the Turkish state, DAESH, al-Nusra and Free Syrian Army mercenaries".
The statement underlined that "259 civilians have been killed since January 20, when the occupation of Afrin began. 56 of these victims were women and 46 were children. Of the 707 civilians who were injured, 104 were women and 155 were children. At least 119 women were abducted, which meant that at least hundreds of women were subjected to sexual assault and rape".
The statement continued: "Whoever advocates human dignity and women's freedom all over the world must rise to the rescue and must reclaim the freedom of the Afrin Canton. We must stand up against these dark powers".
The statement ends with a call to "join the international struggle for the freedom of women. We call everyone to join the Rojava Women's Revolution".